Bloomtools Toronto Bay Street Website Services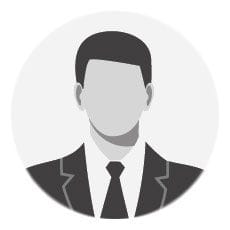 My name is Steven and I am very proud to offer you the opportunity to purchase the last website you will ever need.
A little about me... Some people consider me an expert in the field of digital marketing and that I am very passionate about building brands online. I operate at the forefront of online business development and has devised means for his clients to reach their customers more efficiently and effectively than ever before. Through a dedication to modern web technology and online communications he has grown to become an industry leader in online marketing, SEO, content management, e-mail campaigns, online branding, blogging, database marketing and social media.
Steven's background is in print and he has considerable experience and knowledge in the digital printing industry. In the increasingly fast-paced world of on-demand print solutions, Steven maintains an exceptional attention to detail and an unwavering dedication to quality coupled with an unparalleled level of customer service. He is highly in tune with the modern entrepreneur and the demands on today's start up enterprises. He brings this experience to online marketing and has identified Bloomtools as the best website management and e-commerce tool to work with as well as an excellent, fully-integrated solution to business development online. His multi-award winning work in the field of direct marketing, his industry-leading certifications with relation to quality and environmental standards as well as a multitude of client testimonials confirm his dedication to online marketing excellence. When it comes to online marketing his focus is on disseminating your message with the most effective method, allowing clients to alleviate their marketing issue and concentrate on communicating with their customers.
Steven has a degree in Business Administration and has won numerous awards including the ABA Businessman of the Year and the CAMSC Business of the Year award. He is hugely excited about the progression of web marketing and looks forward to sharing his insights with you.
Contact Bloomtools Toronto Bay Street