Bloomtools Mississauga Website Services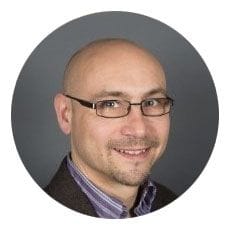 Web Consultant | Digital Marketing | Website Development | SEO | Helping Small & Medium Businesses (SMB) Grow | Mississauga
Benoît is a Marketing and Business Development leader with proven capabilities to solve business problems through technology, generating several million dollars in product sales.
He has a unique combination of skills: marketing, business development, technical, and leadership skills acquired in the telecom industry over the span of 25 years. He now brings this expertise to Bloomtools to help small and medium businesses grow their revenues through internet-based marketing.
The 3 things Benoît and Bloomtools can do for your company:
Attract more visitors and acquire more customers with your website
Help you engage with & retain customers more effectively on an on-going basis
Provide tools and strategies that produce results for your business
Benoît is accountable for commitments, results and quality to his clients; call him today to find out how he can help your business thrive.
Benoît offre également ses services en français, appelez-le dès maintenant pour en savoir plus!
Contact Bloomtools Mississauga
Bloomtools Mississauga's Latest Websites