Bloomtools Toronto West Website Services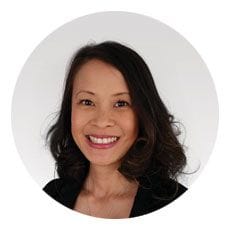 Welcome business owners and entrepreneurs!
My name is Astrid and I'm a web consultant and digital marketing strategist, here to help your business thrive, flourish and multiply many folds.
I decided to bring my diverse experience and understanding of marketing, social media, communications, graphics design, human resources, and project management to Bloomtools. My goal is to help small and medium businesses like yours get noticed through the unbelievably easy-to-use Bloomtools website platform and online marketing tools that are highly-effective at getting results, generating more leads, more sales, more money, and more time!
Bloomtools' single platform provides all the tools you need to make your business bloom using only one login; from a website that actually generates results, to a CRM that can help you keep track of leads, to a database marketing tool that can help you engage on a meaningful level with your customers, and everything in between.
Having a dynamic online presence for your business doesn't have to be daunting and overwhelming. I will be there every step of the way to provide you with the strategies and support you need for success!
Are you ready to discuss how Bloomtools and I can help you increase your revenue? Contact me and let's chat!
Before you leave, feel free to enter your website URL below for a FREE assessment of how your website is doing. And if you'd like to receive valuable information from me to help your business grow, don't forget to enter your name and email address below.
I look forward to connecting with you soon!
Contact Bloomtools Toronto West