Bloomtools Vancouver Website Services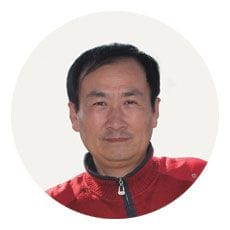 Meet Sherman Zhou, one of Canada's leading web design and Internet marketing experts.
We are excited to announce Bloomtools Canada has made it's way to Vancouver! Welcome to Sherman Zhou, the Manager of Marketing Solutions for Bloomtools Vancouver. With Sherman joining our team, we can bring our web development solution to the west cost regions of Canada!
Sherman brings over 30 years of experience in technical sales and marketing roles, mainly in engineering and heavy industries. Additionally, Sherman has over 15 years of experience focused specifically on management consulting and marketing solutions as a senior executive in a fortune 500 company. He specializes in consulting for small and medium business, and as a mentor to young entrepreneurs, helping their businesses grow, making him the perfect fit for the Bloomtools Canada family.
Sherman holds a Master of Applied Science from Tongji University, and a Certificate of Professional Sales from Langara College. He brings a vast amount of knowledge, not only new marketing ideas, but of the key industries where Sherman sells as well. His hands-on ability to design and deploy marketing solutions, and his understanding of how companies use these solutions in the field, is a huge benefit to Bloomtools' customers. We are thrilled to have Sherman join Bloomtools Canada!
Contact Bloomtools Vancouver