6 Free SEO Tools Every Small Business Should Be Using
Posted by Boaz Willinger on 2 October 2019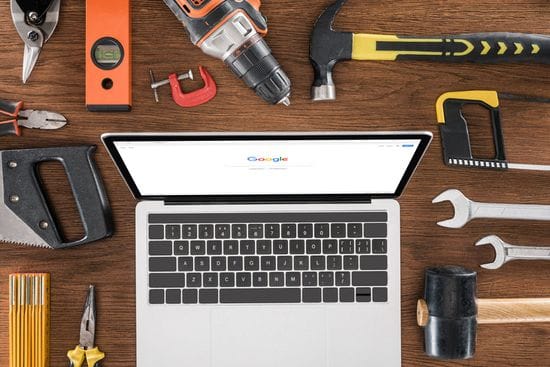 You've read all about SEO, and you know that you need to be monitoring and tweaking your company's SEO strategy constantly, but as a small business owner or marketing manager, you simply don't have the time to babysit your online presence.
The good news is, there are plenty of helpful, easy-to-use, and most of all free SEO tools available to make your life easier. From all-around SEO checkers to more specific tools, here are 7 best free SEO tools for small business:
1. Best Free SEO Tool Overall / For Analytics: Google Search Console
If you only have time for one SEO tool in your toolbox, make it Google Search Console. Since we're all mainly catering to Google's needs anyway, what better way to ensure that you're on the right track than by using Google's proprietary tool for checking the pulse of your SEO.
Designed to be simple enough that even beginners can get familiar with the basics, and complex enough that SEO professionals and marketers can make the most of it, Google Search Console essentially acts as the middle man, ensuring that your website is properly indexed and fully crawlable, that traffic is coming in the way it's supposed to, and that there are no general issues between you and Google.
This SEO tool is probably one of the most comprehensive overall, as well as being free and open to the public.
2. Best Free SEO Checker: SEO Quake
Think of an SEO checker as a general checkup for your website. To ensure that your website is strong and healthy, you should be periodically running it through an SEO checker tool.
SEO Quake is a great example of a multi-purpose freebie that does a lot all at once. As the tool works through your website, it picks apart its structure, conducting a full on-page audit, examining internal and external links, and even comparing domains and URLs- all in real time. At the end of the audit, you'll walk away with a long list of steps on improving your website, as well as tons of useful information. SEO Quake also has the option of adding a handy toolbar extension to your browser, providing you with stats on any website that you're browsing in real-time.
3. Best Free SEO Tool for Checking Website Speed: GTmetrix
A highly important factor for small business SEO, website load time is absolutely crucial to ensuring that you're in the good books with all of the major search engines.
Although the reports are a little difficult to understand for the average person, GTmetrix is a great website load test tool that gives your URL an overall grade from F to A, as well as individual scores from a long list of factors that could be affecting your website load time. The SEO test runs for both mobile and desktop versions, ensuring that user experience is smooth and seamless regardless of how your visitors are viewing your site.
4. Best Free SEO Tool For Conducting Keyword Research: Moz Keyword Explorer
With up to 10 monthly queries in Moz's free version, there's still lots of room to discover useful keywords your website and online presence may be missing.
Whether you're looking to improve organic SEO by adding relevant search terms to your website, or simply using it for blogging, MOZ's keyword explorer is definitely one of the best SEO tools available for small businesses. Simple to use and packed with relevant information, Moz makes keyword research a whole lot easier.
5. For Blogging/ Social Media: BuzzSumo
Although the free version only lists a few hits, this SEO tool still gives you a great idea of what the internet is talking about on any given topic. With its eye constantly on the buzz, a keyword search for your product or service will quickly show you clips of the top most shared articles surrounding it.
Possibly the best free SEO tool for blogging and social media, it saves you the time of combing through the mounds of often useless information all over the internet.
6. Best Free SEO Tool For Local Businesses: Google My Business
Google My Business is a free SEO tool that helps you manage your organization's online presence across Google, including Search and Maps. It may be basic, but it's an absolute must-have for bulking up your local business SEO.
Requiring only a physical location for set-up, GMB lets you keep track of and update your information, interact with customers, even opening up a place for them to comment and review your products and services. Most importantly, using Google My Business, customers and prospects will easily be able to locate you through both Maps and Search.
With all of these tools at your fingertips, you'll be well-equipped to get started on improving your small business' SEO.
---
If you get lost in the numbers, need help interpreting reports, or simply want someone else to manage your SEO, Bloomtools is experienced monitoring and maintaining SEO for any sized business. Get in touch today.

Author:
Boaz Willinger
About: With over a decade of experience in franchising and business development, Boaz's passion is helping businesses bloom. Recognizing the need for online solutions that drive measurable results for small and medium sized businesses, Boaz launched Bloomtools Canada.
Connect via:
LinkedIn