Bloomtools Canada's President Boaz Willinger Featured in Franchise Canada!
Posted by Boaz Willinger on 13 December 2016
Keep an eye out for the new issue of Franchise Canada due out in December! Bloomtools Canada's own Boaz Willinger is featured on the cover and gives a must-read interview focusing on his approach to franchising and Bloomtools.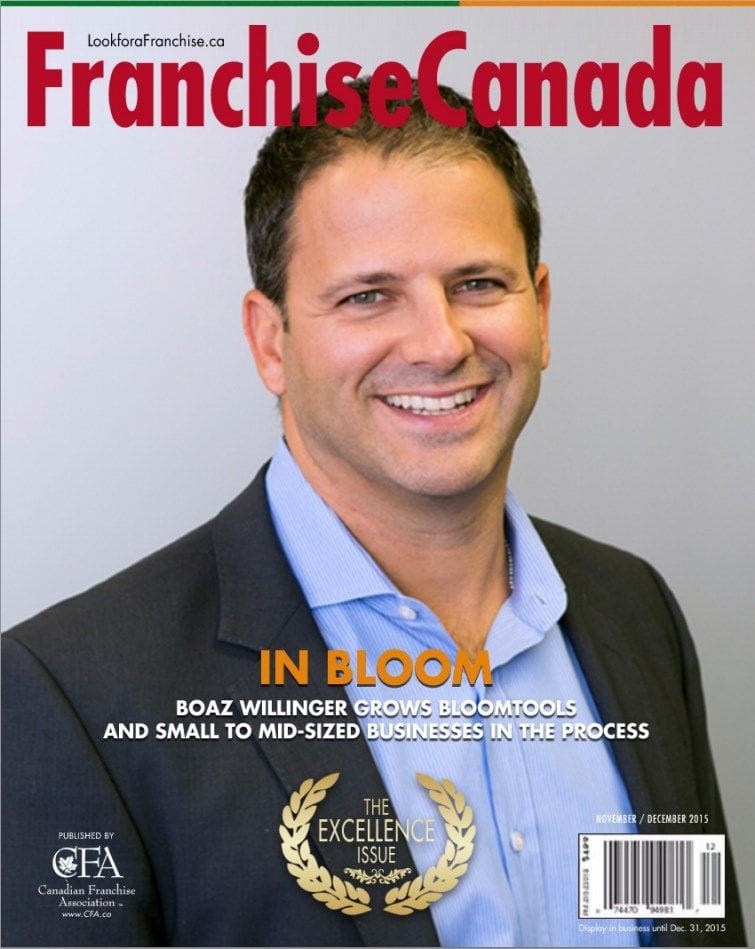 Author:
Boaz Willinger
About: With over a decade of experience in franchising and business development, Boaz's passion is helping businesses bloom. Recognizing the need for online solutions that drive measurable results for small and medium sized businesses, Boaz launched Bloomtools Canada.
Connect via:
LinkedIn