How to find keywords and add them to your website
Posted by Bloomtools Canada on 17 December 2020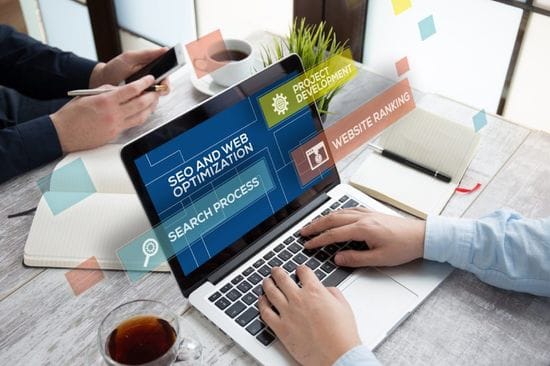 As a business owner you are told that you need to use keywords on your website to improve the organic search engine ranking. Unfortunately, some business owners either don't know why this is important or don't know how to do it to get the rankings that will bring in customers naturally.
Below we're going to define what keywords are. Then show you how to select keywords and add them to your site in a way that doesn't seem forced.
Choosing the keywords that are right for your industry
Let's start by making sure we know the definition of keywords. The easiest way to think of them is that they are the words and phrases your prospective clients/customers type into a search engine such as Google or Bing as they're trying to find businesses like yours. If you want your website to show up when they search, you'll need to add these words and phrases to your website content.
The first step is to identify the keywords that you can use to improve your website's search ranking. You should know that most people don't look beyond Page 1 of search listings, so that's where your business needs to appear. Page 2 or 3 unfortunately won't cut it.
Keyword tools to use
To start the keyword process, grab the URLs (e.g. https://domain.com) of your competitors and paste them into a tool like SEMrush.
The goal here is to find the most popular pages on your competitors' websites. In other words, the pages that get the most visitors. Especially if they've been at this for a bit, they've probably picked keywords that are working well, so we can piggyback off their research.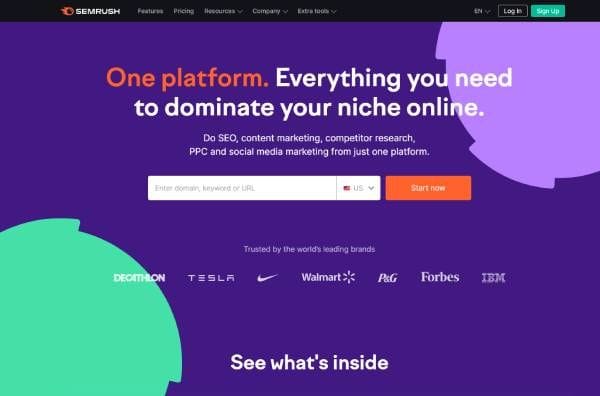 Next, take those same URLs and put them in another tool like ahrefs to see how many links that each of these pages have. Link-building is another factor in Google's algorithm and is hard, so by finding out which one of your competitors' pages have the fewest links, you know where to start your efforts. The keywords used on these pages are ones your competitors are leaving open.
By starting with the pages your competitors are not focused on, you can start to build your organic search authority.
Another great tool is Google Search Console. Every Bloomtools website is connected with Google Search Console as standard practice. This tool will give you a report on all the keywords that your website is currently ranking for right down to where you appear in the search results. As long as these keywords are in the area you're trying to grow, keep putting effort into increasing your ranking for them.
How to add keywords to your site
Once you have chosen your list of keywords, it's time to add them to your website pages. If your keyword is "HVAC contractor" then you should add this to:
The page headline (H1) and title tag.
The first paragraph of text on the page.
One subheading.
The body text (roughly once for every 100 words).
Page URL if applicable
Meta Description of the page.
Also when you add images to your site, you should make sure that the ALT text for them contain your keywords. A content management system like Bloomtools Content Manager makes this easy by providing a place to add ALT text for every image you add to the site. You should also add the keyword to the label on every image.
Increase your page content
One effective way to build authority for your keywords is to optimize your current website pages and once this is done to create more content with those words in it.
As you get questions from your customers, answer them by adding frequently asked questions (FAQs) or blog posts to your site. Be sure to work the keywords you're trying to rank for into the text. Choosing to leverage the questions of your customers can be a great content strategy, one that works for both customers and search engines. Answering the question can also head off customer support requests because they can find the answer themselves.
Increase your website leads
Search engines and organic search rankings provide an excellent channel for your business to bring in customers. By spending some time looking at your competitors and finding the green fields of keywords that they aren't effectively targeting, you can build a strategy to start bringing in new clients.
By spending just a bit of extra time as you create content articles, blog posts, videos you can ensure that all are working as hard for you as they can. Adding a bit of extra text that includes your keywords to your site will help you with your search rankings. Going back to older content that's ranking well and adding your new keywords to it will help lend authority to your site.
It doesn't take a huge effort. A bit of work consistently on your keywords will reap rewards for your business over the long term.
No time to do keyword research and optimization yourself? Let the experts at Bloomtools do it for you.