18 website updates to consider before reopening after COVID-19
Posted by Bloomtools Canada on 23 September 2020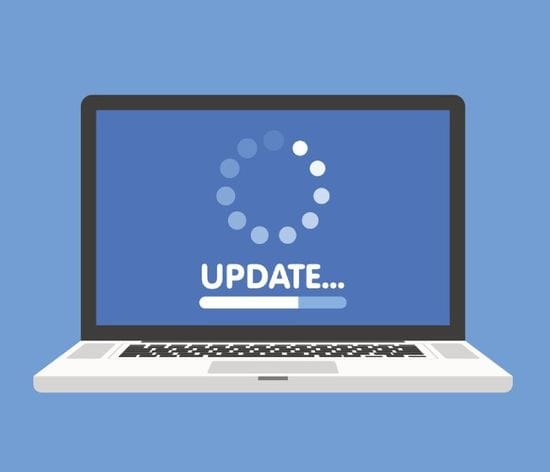 Canadian businesses are starting to re-open again and now it's time to update your website with the information necessary to facilitate a successful reopening in the wake of COVID-19.
Your customers and clients will be looking to you to guide them, we want to make sure that you have all the bases covered.
18 updates you should consider before for your website when reopening after COVID-19
Planning in advance is crucial as initially, things will be in flux as everyone gets used to the new environment and way of doing things. Below are some tips for communicating important updates on your website to your customer/client base:
Update your home page to reflect your reopening.
Remove irrelevant information.
Create a reopening FAQ category.
Create a welcome back video.
Revisit website navigation
Feature any substantial changes.
Review refund and return information.
Health and safety policies.
Check and update your thank you pages.
Update your blog.
Set up a new and regular blogs.
Create email marketing/newsletter campaigns.
Review your automated responses and shop order emails.
Feature products that are in-demand.
Update your calls-to-action (CTAs).
Update your social pages.
Create checklists for your staff.
Keep your backups.
Let's look at each of these points one by one to get your website back to business.
1. Update your home page to reflect your reopening
The first thing most visitors will see is your home page and you want to add announcements/information on your reopening and also changes. The best area to add this information is above the fold, which is the top of the page before scrolling down. Typically most home pages use an animated header/banner of some sort and is a great area to add some information with an opening announcement and date with a button/link to click on to read more about what is happening and your changes.
2. Remove irrelevant information
As an example, if your are discontinuing online orders entirely, update your website to remove any order pages or remove any links/buttons for ordering. If you are no longer going to sell online, be sure to be clear about how customers can order your products (phone or in-person). Also be sure to include this information in your FAQ page as well.
3. Create a reopening FAQ category
The frequently asked questions (FAQ) page should include information that reflects what you have put in place to keep customers safe. Questions to address might include:
What is the new routine/policy? Will face masks be required?
How many people will be allowed in your store at one time
Do customers bring their own face masks or will you provide them?
Should customers wait in their car or outside the store before entering your establishment?
Will there be a wait time to enter your store? How much in advance should they arrive?
Will someone come out and greet them? How exactly will this work?
Do they call or text you and let you know they have arrived? If so, include your phone number in that FAQ.
You should set the expectation straight away and be as upfront as possible to set your customer's expectations. Ensure you keep your FAQ page up to date promptly and accordingly if changes to your business operations evolve after COVID-19 reopening.
4. Create a welcome back video
Having a personal video created and adding it to your home page and social networks will help connect more with your customer base. The messaging should be a thank you to your customers/clients for their support and reflecting your excitement about opening your business again. You can also discuss the changes that have been made with your new policies and procedures.
Post this video in various pages of your website and social media accounts.
5. Revisit website navigations
Be sure to add menu links to your new pages in your main menu, footer and add hyperlinks in various areas throughout your content.
6. Feature any substantial changes
For example, if you offered curbside service when your business was closed during COVID-19, and you won't be continuing this service after reopening, let customers know. Conversely, if you'd prefer that customers continue to use online orders rather than coming in, be clear about that.
You want to be detailed and reinforce how you will be doing business after you reopen. Don't leave any doubt in your customer's minds.
7. Review refund and return information
Highlight any changes in your return policies especially with handling products. Reshape your return policies as necessary to build trust and confidence in your new operating procedures.
8. Health and safety policies
If you have a store or you travel to visit clients it is important to have processes in place to keep everyone safe. Offer a downloadable PDF that reflects your enhanced cleaning protocols, how you're enforcing social distancing, along with what customers need to do, wearing masks for example. Customers can download to their devices and have the information on hand to refer to as needed.
9. Check and update your thank you pages
If you modified your thank you pages due to the shutdown with messages like "thank you for your patience during this difficult time," now is the time to perk those up to match the current environment. For example: "Thank you for contacting us! We will be in touch promptly and look forward to seeing you!"
10. Update your blog
Look through your blog posts and look for any outdated content that you don't want to be taken out of context. For any posts talking about shutting down, add a comment at the top of the post stating you are reopening with links to the new pages with current procedures.
All your blogs will be indexed in search engines and you don't want visitors landing on old blog posts and misinterpreting them as current information when it comes to COVID-19. Plus, you'll have these pages ready to go if, unfortunately, another shutdown becomes necessary.
11. Set up a new and regular blogs
If you don't have a blog, consider adding one now. A blog is a great way to share real-time updates and help personalize your interactions, via comments, with site visitors as the transition continues. Blogs are also a great way to add more content to your website to help with search engine optimization (SEO) which will help you be found in search engines.
You can also create email blasts to notify your subscribers of the new blogs and other information you want to talk about. Include a sign-up feature on your website that users can subscribe to so they get updates of new posts delivered to their inbox.
Plan on updating your website with a status post a couple days after reopening in the wake of COVID-19 no later than a week in so customers know how things are going and what to expect. Be upfront and honest about any challenges and how you addressed them. Your customers will appreciate this level of honesty. Talk to us to find out how a Bloomtools Blog can be added to your website.
12. Create email marketing/newsletter campaigns
Get an email marketing newsletter ready to go to your contact database mailing list about your reopening. Ensure to note dates and hours, including a link to your new pages that contain additional details.
Start sending great-looking, mobile-friendly emails in minutes with Bloomtools Email Marketing.
13. Review your automated responses and shop order emails
Tailor any automated website emails to note your current status with links to your new pages for more info and details.
14. Feature products that are in-demand
You may have products or services that might be more in demand than others. Look at your pre-shutdown analytics combined with the items you know will be in high demand and plan in advance as much as possible.
15. Update your calls-to-action (CTAs)
This is a perfect opportunity to focus on the promotions for products and services that will be most popular now that you are open for business. Ensure you have appropriate and relevant call to actions throughout your websites. Call to action could include quote, shop now, contact us etc buttons in the header, footer and in the content area. Or call to actions could be sign up, subscribe forms. The list goes on.
16. Update your social pages
Be sure to get your new hours and information out there. Update your Google My Business (GMB) page. Create a new pinned post with one of those new images for all your social media pages. Then update as needed to keep customers in the loop. As always, communication is key.
17. Create checklists for your staff
There will sure be a lot of different procedures in place once you reopen and having a checklist on hand is something your employees can have to make sure they are following all the necessary guidelines as noted on your website. Make clear what you expect and what is required from them every step of the way.
18. Keep your backups of all changes
The reality is you might have to temporarily transition your business back to being closed as the pandemic progresses. It's possible that closing and reopening might happen a few times.
Save any pages, order forms or text/content that have been working well during COVID-19 shutdowns to avoid having to redo all of the work you created.
This will allow you to shift on the fly in the case of having to convert back to a closed state, rather than scrambling to recreate all that collateral to get your website back to how it was.
If you would like more information on how Bloomtools can help you with your online presence, please contact us today.