5 Ways to Provide Excellent Customer Service
Posted by Boaz Willinger on 4 May 2015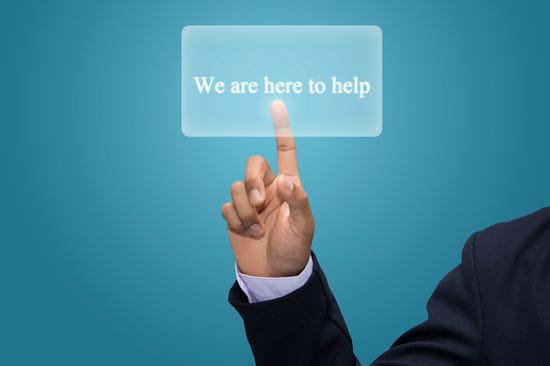 Good customer service isn't something that just happens. Businesses have to work hard to build lasting relationships with customers. In order to build brand loyalty and long-term customer relationships, make an effort to provide a smooth and enjoyable experience for your customers. Good customer service is the best form of advertising for your business. Happy, satisfied customers will share their positive experiences with friends and family. That's something your marketing budget can't buy.
Here's a few things you need to know to provide top-notch customer service.
1. Understand What Customers Expect From You
Customers want to fall in love with your brand and products. Your job is to make it easy for them to do so. So, how do you develop a relationship with your customers that will keep them loyal to your brand? The key to customer retention is knowing what your customers want and finding a way to give it to them without having to make sacrifices that affect your bottom line.
Depending on your target audience, their needs will differ. For instance, are your customers looking for convenience? Perhaps they want affordable prices? Perhaps they want a brand that provides ongoing support after their purchase? Whatever your customers are looking for, it's your job determine what they want, and how to provide it.
2. Be Approachable, and Provide Consistent Support
Think about the worst customer service experience you have had? Maybe it was a frustrating call with your phone company. Perhaps you were attempting to make purchase at the local mall from a rude salesperson. We've all had some terrible customer service experiences in our lives. Now think back to the last time you did business with that company? Chances are, unless you have no other choice, you took your business somewhere else. It wasn't the product or the brand that drove you away, but the attitude of one associate representing the brand that was the deciding factor in your choice to leave.
A study on the impact of customer service on a consumer's experience demonstrated that 85% of customers are willing to pay 25% more with the promise of a positive customer service experience. What can you learn from your own customer service experiences and how you handle bad experiences?
Exceptional customer service requires going above and beyond the expectations of your customer. One way to do this is to give your customers a personalized experience. By tailoring their experience based on their needs, you let them know that your business appreciates each customer individually.
3. Build a Mutually Beneficial Relationship
One of the best ways to ensure loyalty from your customers is to make them a part of your business. Customers don't want to feel like they are being sold to; they would rather see any purchases as a mutually beneficial partnership. You provide them with a product or service they need, and they provide you with the support to keep your business running.
Simple steps like asking customers for feedback, or allowing them to post reviews, can make your customers feel like you value their ideas and take them into consideration when improving your business. A report published by the Institute of Management Sciences found that 60% of successful innovations across nine different industries had come from customers.
Not only can your customers help your business grow, they'll also love seeing their ideas being taken into consideration.
4. Keep in Touch with Customers
Regular contact with your customers is key to staying on the forefront of their minds. If you aren't consistently reminding your customers that they are important to you, what awesome deals and products you have, chances are they'll quickly forget about you and move on to another business that has managed to keep their attention. Simple acts like and SMS or card on their birthday or anniversaries, key dare reminders, tips and guidelines, webinars, surveys and more, are simple, yet effective ways to keep you business in their minds.
5. How to Provide Content, and Lots of It!
Content is how you keep your customers engaged in between your regular contact via SMS or card. You can send out all the cards and emails you want, but if you content is not fresh and informative, your clients will quickly become bored, and your business will be obsolete.
The secret to great content is to give customers something they feel they need. Create content that readers will leave feeling excited and informed. Your content should reflect the uniqueness and innovative nature of your business, while still appealing to them on professional and personal level.
To find out more about the changes you can make to improve your customer engagement, talk to your local Bloomtools consultant today!

Author:
Boaz Willinger
About: With over a decade of experience in franchising and business development, Boaz's passion is helping businesses bloom. Recognizing the need for online solutions that drive measurable results for small and medium sized businesses, Boaz launched Bloomtools Canada.
Connect via:
LinkedIn