7 Google Tools that will Grow Your Business
Posted by Boaz Willinger on 18 December 2017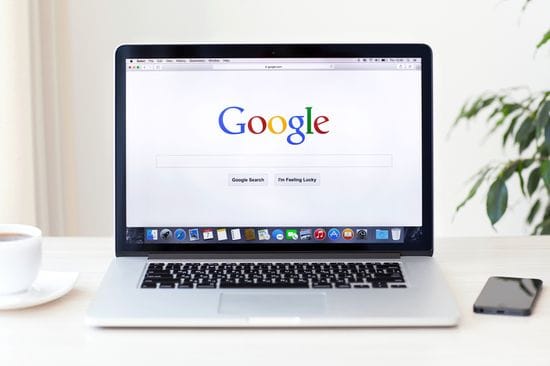 Save money, increase efficiencies and deliver better overall results for your website with these handy tools and apps from Google.
Google Chrome
For years, there has been an ongoing debate as to which internet browser is 'the best'. For some internet users, the browser matters about as much to them as the brand of salt they buy - as long as there is a strong internet connection, who cares? For others, it's exactly the opposite. In our Bloomtools office, for example, Google Chrome is the browser of choice, and it's likely to stay that way.
Google Chrome supports industry standards for the Internet, which is not the case for all browsers. Therefore, Chrome users will have fewer errors while visiting webpages that have been built to those standards, resulting in a faster connection. Chrome also continuously updates itself, keeping it from becoming visually outdated. Because of this current and user friendly nature, Google Chrome is becoming even more popular than the previously 'standard' browser Internet Explorer.
When our software developers make changes to our backend, we do so with the most recent Google Chrome updates in mind. Our clients using Chrome will have an exceptional experience but we don't leave out Microsoft Edge or Safari users.
Google Chrome is available as a free download for Windows, Mac, and Linux.
Google My Business
So, you have a quality business, and people appreciate you and the services you offer. Yet for some reason, you're still having a hard time getting the word out. It may be because you're too inaccessible.
Google My Business allows you to add and update your business details to Search and Maps, enabling potential customers to find your business no matter what device they're using. Not only that, but it also tells people what other customers thought about your business, your hours of operation, and even different times of the day that you're the busiest. As a free tool that allows customers to easily interact with your business before even walking through your doors or speaking to one of your representatives, this is an invaluable resource that can only help your business grow.
Google has also developed an app for Google My Business to allow you to easily respond to requests, read reviews, and update your company information right off your smartphone in real time!
Google Alerts
Part of being a business owner is keeping current with trends in your industry - and nothing allows you to do that like Google Alerts.
Google Alerts detects changes in the industries that business owners need to know about. For example, if you run an SEO company, you can tell Google Alerts to send you information regarding 'Search Engine Optimization'. And at the schedule that you preset, Google will notify you whenever new content or news comes up surrounding Search Engine Optimization - whether its research, articles, or relevant blogs.
At the very least, a Google Alerts account should be set up for your company name to allow you to monitor articles, blogs, and reviews about your business on the internet.
Google AdWords
Considering that a staggering 93% of all internet experiences begin with the search engine, it would seem that having an advertising presence on Google would be of the utmost importance. Luckily, there's Google AdWords, which empowers you to be found by the right people in the right micro moment.
How so? One of the hardest things about advertising is that as much as you can track sales and revenue, it's difficult to attribute them to any specific ad or campaign - until Google AdWords. Google tracks all business that AdWords drives to your site, allowing you to be aware of which ads, keywords, and content are successful, and which ones could use some work. This allows management of advertising dollars more effectively than with traditional advertising.
Our experienced team of certified professionals can help get you started on running a campaign and connecting with potential customers in as little as 24 hours!
G Suite
G Suite (formerly Google Apps for Business) allows you to manage your business online seamlessly. From professional emails to shared calendars and online storage, G Suite is comprised of amazing tools that can help improve the overall efficiency of your business. Take advantage of cloud-based apps that allow you to access important information from all your devices, and rest assured that high-quality security and controls will keep your data safe. Some great tools bundled into your G Suite could include emails, docs, a Google drive, calendars, Hangouts, Slides, sheets, and many more.
Even better? It's more cost effective for your business than Microsoft Office options! If you're interested in setting your business up with G Suite, let us know and we can get you started!
Google Analytics
Google Analytics is the best way to track consumer habits and behaviour when it comes to your business. It allows you to find out where your visitors are coming from, how long they spend on any one page, and where most conversions are happening. Armed with robust statistics you an constantly refine your website, content and update your brand to maximize revenue.
If you are already a Bloomtools client, we have already set this up for you. Ask us how you're doing!
Google+
Google+ is like Facebook for your search engine. It allows you to grow and engage your audience. With your Google+ account, you can create Communities, Hangouts and affinity boards that effectively allow you to communicate with customers, learn what they think you're doing right, and how they think you could improve.
As a social hub where like minded businesses and consumers can engage and collaborate, Google+ is a great way for your business to reach new heights. Google+ businesses often appear in standard search results along with their reviews. So a review left by a happy customer translates into great visibility for potential customers.
---
Help your website and your business get ahead of the competition with these effective tools from Google. For more advice about effective ways to grow your business, and how to get started with the tools mentioned above, call one of our Bloomtools consultants today!

Author:
Boaz Willinger
About: With over a decade of experience in franchising and business development, Boaz's passion is helping businesses bloom. Recognizing the need for online solutions that drive measurable results for small and medium sized businesses, Boaz launched Bloomtools Canada.
Connect via:
LinkedIn