Bloomtools Canada Donates Website to Tyler Massey Memorial Fund
Posted on 20 July 2015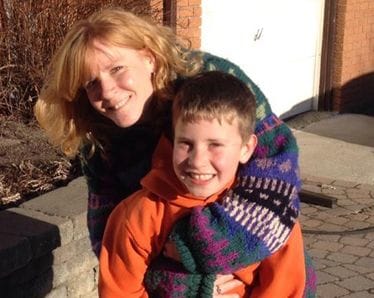 Bloomtools Canada Donates Website to the Tyler Massey Memorial Fund
Bloomtools Canada takes pride in helping businesses of all sizes grow through creating a strong web presence. When we're not providing small and medium size businesses with the tools to help their business grow, we are donating websites to causes close to our hearts.
Linda Russell started the Tyler Massey Memorial Fund after her nine-year-old son, Tyler, was killed in an ATV accident while spending the weekend with his father at Burnt River Off-Road Facility in Kawartha Lakes. Tyler and two other children were riding an adult-sized ATV when they crashed the vehicle. Russell believes her son's death could have been prevented if he were not riding an adult-sized ATV, and she is passionately working towards changing Ontario laws to prevent other children from getting injured on ATVs in the future.
Russell started the petition in hopes of changing the current Ontario Off-Road Vehicle Act, which states children 12 and under can operate an ATV with adult supervision or on land owned by the ATV owner. The petition will change that law to "The Tyler Massey Law", which will ban children under 14 from driving adult sized ATVs, and will require children 14-16 to obtain certification to ride.
"Hopefully, his life will save others through this awareness," says Russell. "We're not trying to take away the fun. We're just trying to make people safer, especially children".
Bloomtools Canada is helping Linda Russell raise awareness and signatures for her cause by donating a website to the Tyler Massey memorial fund.
Bloomtools hopes the new website will help Linda Russell reach above and beyond the signatures she needs to change the Ontario Off-Road Vehicle Act.
Please visit the Tyler Massey website for more information about the cause and to sign "The Tyler Massey Law" petition.