Content Inspiration To Drive Customer Engagement
Posted by Bloomtools Canada on 27 February 2023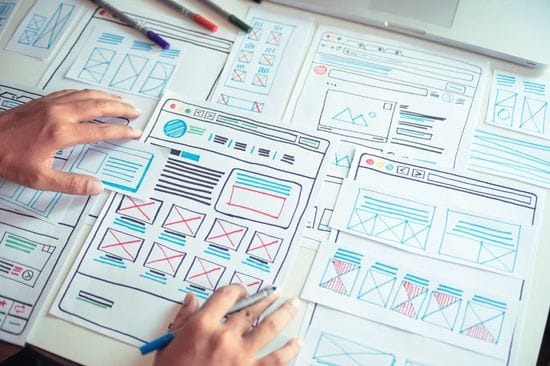 In December you decked the halls, in January you rang in the new year, now comes February which is associated with Valentine's day and the month of love. This February, the Bloomtools team has some marketing ideas to utilize that your clients and prospects will love.
A New Month Brings New Trends
From the candygrams that your kids shared at school to the flowers that you purchased for your significant other, during the month of February Valentines Day is a recurring topic. To create content that your customers will love, be sure to note the new and old trends and key dates. To do this, the Bloomtools team recommends touching base with your customers through content that relates to Black History Month, The Super Bowl and Fashion Week. Below are some other events and strategies to consider.
During the First Week of February, Break The Ice With Industry Peers During International Networking Week
International networking week in the first week of February. Use this as an opportunity to connect with businesses or individuals that have been on your radar. If you have not reached out to them yet, or have been waiting for the right time, using the topic of international networking week is a great icebreaker.
This is also a great opportunity to join events or business groups and connect with like-minded individuals. We suggest implementing tags and finding relevant social streams to share and distribute content.
During the Second Week of February, Share Your Workplace Values and Give Back During Random Acts of Kindness Week
Every time that you produce content, you have an opportunity to communicate your corporate culture and values. Content that relates to kindness fosters a corporate message of an inclusive and welcoming environment which is just as attractive as it is to prospective clients as potential employees. If you offer a product or service, this is a great opportunity to do a giveaway contest. Providing individuals with a free opportunity to try your product or service encourages brand adoption as individuals who wouldn't have come across your brand get to experience the direct benefits.
Your February Content Calendar
Now that you have a few events to consider for your February content, a great starting place to organize your outreach and curate your content is with a content calendar. To create a content calendar, research and highlight key dates and events throughout the month that your organization can speak to or join topical online streams about. To find topical events and trending information, the Bloomtools team recommends referring to sources such as Google Trends and Pinterest Trends.
Your February Content
Holidays can bring different emotions for different people. To ensure that you evoke meaningful and positive emotions during your holiday outreach, focus on content that surprises and delights your clients. Perhaps your team can provide a free Webinar with inspirational information, or you have a product or service to offer as a free giveaway. Regardless of the offer, ensure that you engage your audience through conversational marketing tactics that offer interactive opportunities such as quizzes, conversational captions or graphics.
At
Bloomtools Canada
, our mission is to revolutionize the web presence of Canadian SMBs by developing a lead-generating website and providing expert digital marketing strategies that produce measurable results. For more information about Marketing strategies,
contact us
today.