Google Currents is Set to Replace Google+ on July 6th
Posted by Bloomtools Canada on 8 June 2020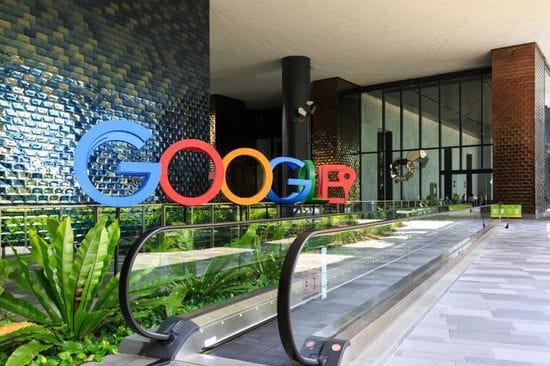 While Google's initial attempt at social media, Google+, has now been shut down for over a year (since April 2019), its enterprise-level customers are still taking advantage of G Suite features to this day. On July 6th, however, a new product called "Google Currents," will be taking its place and be made available to all G Suite users.
Is Google Currents a Rebrand of Google+ or Something Entirely New?
From start to finish, Google+ never had much of a fighting chance against other social media networks, such as Facebook or Instagram. Because of its failure to launch, ultimately leading to its shut down, many tech publications are calling Google Currents a "rebrand" in attempts to gain more traction the second time around.
On the other hand, Google itself is boasting enhanced features, a "new look and feel," and improved usability. During the press release, they added: "Currents makes it easy to have meaningful discussions by enabling leaders and employees to exchange ideas across the organization and gather valuable feedback and input from others without flooding inboxes."
While some Beta participants already have access, the full roll out will be carried out on July 6th, 2020. Until we get our hands on Google Currents ourselves, it'll be hard to say whether this is a band-aid over Google+ or a new and exciting platform that everyone should get their hands on.
Why Use Google Currents?
When it comes to additional features, here is a big-picture overview of what we know so far:
Google Currents is making it easier for employees to communicate with each other and for leaders to engage with employees

It connects employees to useful and timely content that is personalized to their role and interests.

Admins can shape the discussion in the organization by creating custom streams to promote specific content to a targeted set of employees or the entire company. Additionally, admins can measure engagement across the platform with metrics to track usage and understand what content is resonating across the organization.
What Does This Mean for G Suite Users?
According to Google, the transition from "G Suite" aka Google+ to Google Currents should be a smooth one:
Beginning July 6, 2020, users will be transitioned to Currents on all platforms. Currents provides users access to new features, including custom company streams, content discovery and routing via tagging.

Users of the iOS and Android Google+ mobile apps who have auto-update enabled will be automatically upgraded to the Currents mobile app, which replaces their existing Google+ mobile app. Other users will be prompted to upgrade to the new Currents mobile app (via redirection to the appropriate store) so they can continue using the service.

All existing links to plus.google.com will continue to work, as users will be transparently redirected to currents.google.com.

In the days prior to this switch, users may see a banner in Google+ apprising them of these changes and linking them to relevant Help Center content.
Additionally, no actions will need to be taken on the user's behalf, however it is recommended to read the "Getting Started Guide," as well as upgrading device iOS' and Google+ Android apps.
As the transition happens, your Bloomtools team will continue to keep you informed and up-to-date on Google Currents and other industry news. If you have any questions or need help transitioning, don't hesitate to contact us.