How to Write Blog Introductions That'll Keep People Reading
Posted by Boaz Willinger on 20 January 2017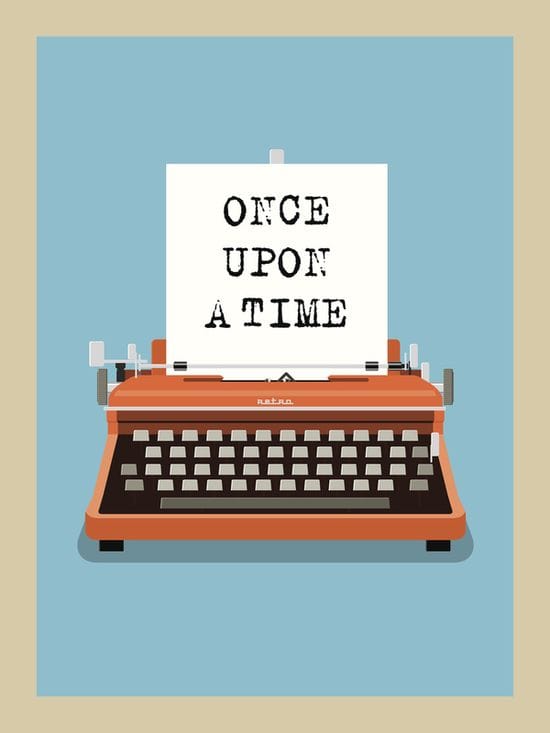 Blog introductions are truly the unsung heroes of...well, blogging.
They're the overlooked middleman that bridges a captivating headline into the fine content you're sharing with your readers. There's nothing that bounces users off a blog more than an intriguing headline followed by the disappointment of a lackluster blog introduction, like this one here.
Crafting compelling blog introductions that people can't help but continue reading is a challenge: people only read about 18% of a blog, meaning you pretty much have the confines of the intro to lure in readers.
For all one of you that managed to make it this far, here are a few tips on how to enthrall audiences with impactful blog intros.
Start with the end
Our first bit of advice comes from the possibly-fictional Quentin Tarantino School of Blogging. Kicking off your blog post with the 'end' is the perfect place to start.
Iconic films like Pulp Fiction start with the final diner scene ('Be cool, Hunnybunny'), as does Reservoir Dogs ('I don't believe in tipping'), immersing viewers directly into Tarantino's tales. Eyes transfix to the screen, with viewers waiting to learn about the connection between the cryptic opening scene and the rest of the film.
A blog introduction can be fashioned similarly, pulling readers into a story that's already begun, as they yearn to know how the blog leads to that final outcome. The fine details of how the writer found themselves in their position is left unknown, leaving that bit of mystery and intrigue further down in the blog, which should keep readers reading.
Starting with the end is also an excellent way to illustrate important elements in any blog post, as you can highlight thought processes easily in this non-linear fashion of storytelling.
Tell an anecdote
Speaking of storytelling, there's nothing that makes for a stronger intro than a personal anecdote.
Anecdotes can make formidable blog introductions, assuming they're relevant to your blog content in some way. They condense large ideas or theses into easily-digestible context. They're relatable, since it's a real story that could conceivably happen to any average person. They're unique to your blog no one can share your story, with the details that you remember, in your way.
Simply, no one can replicate your anecdote exactly, making it an original element no one can offer in their blog.
To construct a good anecdote, consider:
This time, it's personal. Again, people would rather read an original story about something that happened to you, rather than the same stories of how Mark Zuckerberg invented Facebook or something.
Funny=Good. Whether you'd rather be humorous or poignant, make sure you're ending on another level than you started. If your anecdote starts on even ground, you'll need to add peaks and troughs of emotion it won't hook readers without it.
Relate. Relate to your readers, and relate to your thesis. Don't tell a random anecdote that has nothing to do with anything, followed by a lame segue like 'but I digress'. It's dull, and a one-way ticket to Boringville population, you.
Use statistics
Sometimes a telling, little-known fact can shock and amaze. It can be so dumbfounding or unbelievable that a reader just has to know how a statistic like that can possibly be true. It should go without saying that stats must be something readers don't know, encouraging them to learn more.
For example, a blog about Math & Probability (hey, don't judge) could start with: 'In a room with 23 people, there is roughly a 50% chance that two people share a birthday'.
A stat like that is not only eye-opening and unexpected, but foreshadows a lesson in probability & percentages the reader likely isn't versed in, meaning they'll likely read on.
Don't be afraid to use your own, real data too, like the findings from a case study. This boosts credibility, and will entice readers to learn how you achieved those numbers.
Keep your initial sentences short
We love short sentences. They're easy to digest, readable, and punchy.
Don't get caught up in long, drawn out, fancy sentences that show off your ability to use Thesaurus.com. Long sentences force readers to think, pay attention, and work to get through your content.
No one wants to do that especially right off the bat. Ease them into your blog with a short sentence or two, and expand from there.
---
Having trouble writing blogs on a consistent basis?
Bloomtools' blogging & SEO copywriting team can deliver original, thought-provoking web content that'll keep your site rich with fresh, SEO-friendly blogs, articles, and more. For more information about our blogging or copywriting services, contact us today!

Author:
Boaz Willinger
About: With over a decade of experience in franchising and business development, Boaz's passion is helping businesses bloom. Recognizing the need for online solutions that drive measurable results for small and medium sized businesses, Boaz launched Bloomtools Canada.
Connect via:
LinkedIn