Looking Ahead to Paid Search Advertising Changes in 2020
Posted on 15 January 2020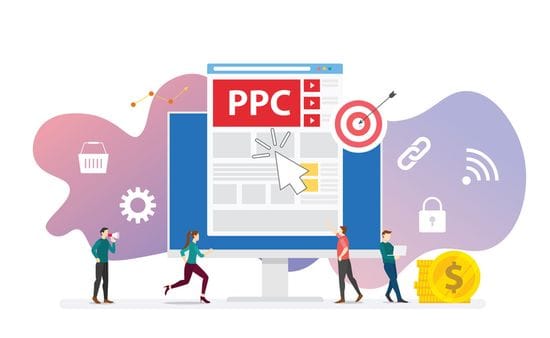 Paid search marketers said goodbye to fan favourites accelerated delivery, close variants expansion (again), position-based bidding strategies, and the average position metric in 2019.
However, with the following paid search marketing changes coming in 2020, it's an exciting time for marketers to explore fresh ways to advertise and optimize their campaigns in the new decade.
Discovery Campaigns from Google
Arguably the most important announcement from Google Marketing Live 2019, Discovery Campaigns are a new campaign type that, for the first time, will monetize the Google Discovery feed. Included will be native in-stream ads, similar to Facebook's single image and carousel ads meaning you can likely translate your FB creative to Google effortlessly.
And like Google's other campaign offerings, Discovery campaigns will run the gamut of Google properties, including the Discover feed, Gmail, and YouTube.
More Ecommerce Options
In the ecommerce arena, we saw a hodge-podge of Google, Amazon, Instagram, and to a lesser extent, Snapchat and Pinterest, duke it out for marketers' ad budgets.
What does that mean for 2020?
Innovation. Lots and lots of innovation. Here's a glimpse of what's on the horizon:
A newly redesigned Google Shopping platform
More Shopping ads across YouTube properties and Image Search
Promoted Pins in Google Maps and catalogue-style ads in Display campaigns, both of which will enhance local search
Microsoft's PromoteIQ, which allows advertisers to run their ecommerce ads on retailer sites where products are being sold
Expect much, much more as we move through 2020.
Affinity Audiences: What's Old is New Again
It started with affinity audiences coming to Google Search last October, which were previously exclusive to the YouTube and Display Network platforms. They work the same in Search as they do on YT and Display creating audience segments based on search behaviours.
The following month saw combined audiences follow suit and enter Search, allowing Google Search advertisers to build layered audiences using 'and' logic that's based on a number of variables.
In the spirit of competition, Microsoft introduced their own custom audiences for retargeting campaigns in the majority of their markets.
Bing Ads went yet another route; unlike Google and Facebook, advertisers can now upload customers' email lists straight to the platform, with third-party partners Adobe Audience Manager, LiveRamp and Oracle BlueKai providing the technology and resources.
Commuter Targeting
Did you notice the subtle expansion to location targeting Google introduced last year?
"People in your targeted locations" option changed to "People in or regularly in your targeted locations" a small distinction, but an important one. This small change will allow marketers to reach audiences based on areas they regularly frequent, commute, or travel through, even when the users aren't performing the search from that location.
In typical Google fashion, they've yet to disclose the criteria for 'regularly located in your target location'. We're not holding our breath, though frequency and recency factors will undoubtedly be key in commuter targeting as we understand things more.
New Ad Extensions from Bing
Bing will never compete with Google or Amazon's market share, but is still a relevant platform and avenue of opportunity for marketers. (The comparatively low competition, for now, makes it all the more attractive, too.)
They're playing catch-up, bringing action extensions to their paid search ad platform via call-to-action buttons in their text ads.
Google's doing a bit of testing in the space too, working on lead generation extensions (this isn't there first crack at it).
Privacy and Browser Cookie Changes
Last year, major web browsers namely Google's Chrome, Mozilla's Firefox, and Apple's Safari added and/or expanded limitations on tracking cookies.
This change to limit cookie pools translates to lost visibility and insights into campaign performance, making things a little trickier for marketers.
To make up for lost insights, Google is pushing us towards a reliance on machine learning models to gauge ad delivery and performance that was lost in the cookies crackdown.
This is just the start, too, with the California Consumer Privacy Act (CCPA) taking effect early 2020, making privacy regulations and cookie limitations an ongoing discussion for marketers this year and beyond.
---
Stay up to date on everything in the world of digital marketing and paid search advertising in 2020 be sure to bookmark the Bloomtools Canada blog!