Marketing Trends to Watch for in 2019
Posted by Boaz Willinger on 29 January 2019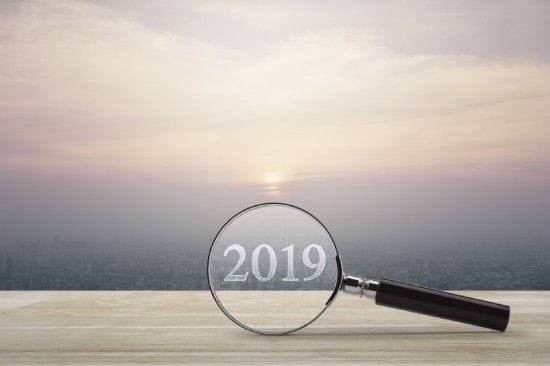 A new year means new marketing trends to take advantage of in order to grow your business like never before.
Learn about important marketing trends like the growth of voice search and AI marketing from the top web builders for small businesses.

The Expansion of Voice Search Marketing
From Alexa to Google Home, to HAL 9000, it seems like more homes and businesses are adopting smart speakers, and that means more people are utilizing voice searches. Your business needs to be on the forefront of voice search marketing in 2019, no ifs-ands-or-buts.
This means mastering long-tailed keywords and trying to phrase search terms in such a way that people might address their smart speaker. For instance, instead of saying "pizza near me" as they might type, a person might actually say "Yo, Alexa, get me a pizza."
Because people won't generally be searching for general information on their smart speaker, voice search marketing should focus on intent-based, local searches with immediate results expected.

AI and Marketing
Speaking of HAL 9000, artificial intelligence is creeping into more and more corners of our personal and professional lives. In particular, AI and marketing go hand in hand like Jack and Jill on their way up the hill.
Google has recently made an aggressive push to integrate AI and marketing through their introduction of responsive search ads in the new version of Google Ads. Functioning like a Rubix cube of headlines and descriptions, the marketing AIs puts forward the best combination for a given consumers' search, increasing ad relevancy like never before.
This is only the tip of the iceberg when it comes to AI and marketing. With more refined machine learning algorithms, this is one of the new marketing trends to watch long after 2019.
---

With the constant influx of new marketing trends, it's important to build an evolving web presence with the flexibility to adopt the latest advancements. Bloomtools Canada's team of marketing gurus and web designers can help your business for whatever comes next.

Author:
Boaz Willinger
About: With over a decade of experience in franchising and business development, Boaz's passion is helping businesses bloom. Recognizing the need for online solutions that drive measurable results for small and medium sized businesses, Boaz launched Bloomtools Canada.
Connect via:
LinkedIn