The Unexpected Return of QR Codes
Posted by Bloomtools Canada on 15 June 2021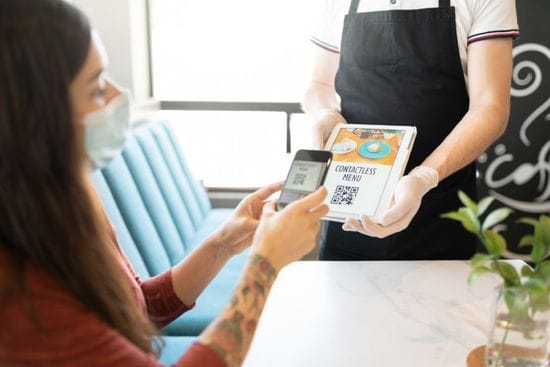 First used in 1994 by a Japanese automotive company, QR codes have since been leveraged for a variety of purposes. QR (short for Quick Response) codes became popular in the 90s and early 2000s, as marketers everywhere started slapping them on everything from products to magazines to bus stop advertisements. And with smartphones becoming increasingly commonplace, QR codes also created more accessibility. We saw a dip in their use in the 2010s, but since the pandemic hit (and we all needed to find ways to be more socially distant), they've had a huge resurgence.
QR Codes in the Time of COVID
In 2020, the world came to a halt as millions of businesses had to redevelop the way they did... well, everything. In a time where being socially distant became the law, businesses needed to find ways to make selling products easier for customers while also allowing them to feel safe.
Restaurants were probably the largest adopters of QR codes, placing them on stickers or placards at the table, so customers could scan the codes to bring up the menu online, instead of having them share the same physical menus with other guests. Aside from hygiene, QR codes also provided a more eco-friendly alternative to single-use paper menus.
Other applications of QR codes during its latest COVID boom have been contact tracing, payment acceptance, and signing up for waitlists outside of shops to name a few.
Creative Uses for QR Codes
Who knew QR codes could become an integral part of your marketing strategy? Because they're back, easy to use, and more powerful and widespread than ever, here are a few unique QR code ideas for your business:
Wifi Network Sharing: Instead of having customers connect to your in-house wifi via code and password (which - let's be honest, people spell wrong and get frustrated with), why not use a QR code and let customers connect automatically?
Product Packaging: Using QR codes on product packaging can lead your customers to everything from directions on how to put a product together, to how to care for the product, to recipe ideas. All in all, there are endless use cases to help keep your customers engaged.
Business Cards: If you're meeting potential customers at an event or conference, one way to keep connected is to have a QR code on your business card that leads directly to your LinkedIn profile. This way, your new connection can add you to their network straight away (and you can use the code to track how many people are visiting).
Omnichannel Marketing with QR Codes
Thinking of having a big end of summer sale at your store? Aside from teasing it on social media, and sending email campaigns, you can create print marketing materials with just your branding and a QR code that potential customers can scan with their phones to be taken to the website. QR codes beg to be scanned and if you tease what's behind them, more potential customers are likely to get curious.
QR codes can go beyond print marketing too. Placing QR codes online can be another great way to drive your customers to all your marketing channels. This way, they can interact with you on multiple platforms - both online and off. If you want consumers to test your new mobile app, for example, place a QR code on your website and drive people to it to download the app. You may find more business coming your way if you can make these experiences easy and seamless!
Bloomtools can help you strategize your next big move with an integrated campaign or a one time release.
Learn more and talk to us about how we can help your business today!