The Business of Social Media: Social Media Management Tips For Business Owners
Posted by Boaz Willinger on 23 December 2015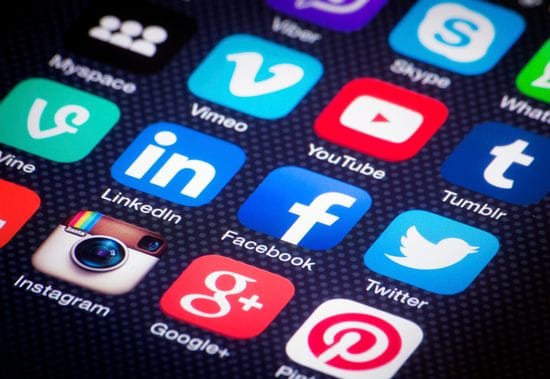 Maybe you think it's a waste of time. "I didn't build my business by posting pictures online," you tell yourself serving customers is what you do best. But social media has transformed how customers find, and research, a business.
In fact, nearly 4 out of 5 customers trust online reviews as much as recommendations from family and friends. And up to 90% of customers who read a positive review said it motivated their purchasing decision almost the same number, 86%, also influenced by a negative review. So perhaps the question is not whether you should use social media, but what your customers could be saying on it. Possibly, about you.
"Wait, wait," you may insist"customers looking for my business don't look online."
Are you sure?
According to data from CMO.com
, 7 out of 10 Millennials aged 24 to 37 research their buying options online before venturing to a store. "But my customers aren't millennials." Believe it or not, the same study shows that the majority of Internet users are 50 years of age and older! Still unconvinced?
Well you could be missing the boat ignoring a huge chunk of potential clientele with zero presence on search or social media. Would you turn away customers knocking at your door? Of course not. Why turn them away because they're clicking?
With social media, innumerable new business opportunities await owners who understand how to engage customers and where to find them. Just because you own a small business, you certainly don't think small. What if you could learn more about your customers than you thought you knew? What are their pain points? What frustrates them? How do you stand apart?
If you aren't sure, engaging your customers on social media can unlock those answers. Here are a few simple, tried-and-true methods to help you get started with social media marketing.
Tip #1 Find Your Customers And The Competition On Social Media
Of course, you won't know where your customers (and competitors) are unless you search.
In the social media business, this is called competitive analysis. Check Twitter, Facebook, Instagram and other social media sites for references that matter to your business. Where do customer reviews or blog posts appear most? What do customers say about your brand or competitors? Chances are, on a search engine, the terms or phrases they use (i.e. "landscaping on a budget in Toronto") will return links to social media accounts mentioning other businesses similar to your son the first page.
And, if you don't have a business social account or page on the platforms your customers are using, create them.
Once you have, search and follow topics (or "tags", sometimes "hashtags") associated with your business. Social media search engines can help to locate potential customers nearby; and since you're already interested in the same things, talk to them. Better yet, invite them to pay you a visit.
Tip #2 Craft Your Social Media Content Using The Voice of Your Customer
So you've found the appropriate social media platform where your customers congregate. What do you say to them? How do you market your business on social media without sounding like you're marketing your business?
Obviously, you want your message to resonate. Speaking your customers' language tells them that your business listens because, let's be honest: if customers come first, they should feel your copy was written for each and every one of them. And writing in the voice of the customer ensures it will be. Their problems are your business opportunities, remember, but by reflecting and solving their problems in your copy (using the same words and phrases they use to ensure you're relatable) you accomplish another marvel:
Social media actually brings customers to you.
Twitter, Facebook, Instagram and other social media platforms all engage and cater to customers who are interested in certain topics. Writing to the voice of your customer will place your business in the high up in the mix; but to stay current, update often. Social media results refresh minute by minute, sometimes the second.
Tip #3 Incorporate and manage your social media strategy business-wide
Now it's time to put social media to work for your business.
Incorporate your social media and website assets into your sales strategy. Answer prospects' questions, and create online content explaining your products or services. Most important of all, generate discussion and engagement. Excite your customers. You think your business is wonderful, but customers may not believe you until others tell them. Social media marketing provides you an opportunity to share with customers what makes your business so awesome. And if they believe it? They'll spread the message, generating even more traffic to your business social media pages.
Social media management sound time-consuming? You don't have to manage it alone. Learn about a better alternative with Bloomtools! We build fresh, modern websites that draw in traffic, leads and new sales, and breathe fresh life into your website and digital marketing. And we help you draw new leads to them with online marketing and social media management. Ask us how we can grow your website.

Author:
Boaz Willinger
About: With over a decade of experience in franchising and business development, Boaz's passion is helping businesses bloom. Recognizing the need for online solutions that drive measurable results for small and medium sized businesses, Boaz launched Bloomtools Canada.
Connect via:
LinkedIn