Why Spend Money On a Website When You Can Make Your Own For Free?
Posted by Boaz Willinger on 8 April 2015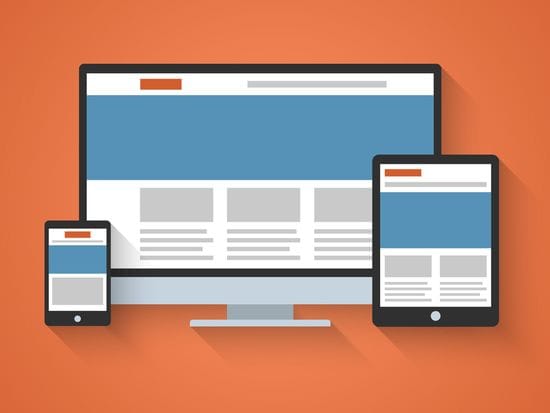 There are dozens of sites out there that offer cheap and sometimes free website themes for small businesses that want to put up a website at minimal cost. With so many inexpensive options, you may wonder, "Why should I pay for a custom website if I can get one cheap?" It may surprise you how many advantages there are to hiring a professional web developer.
Here are 7 undeniable reasons why hiring an experienced website developer is a solid investment:
1. Web Developers Handle the Design, Programming and Content Integration Work
Templates come with no content, conventional colours and images; you have to populate it yourself without any help
Built-in features such as galleries, video libraries or social media feeds often necessitate additional coding to get up and running
You may find yourself at a loss after you choose and pay for your website template
2. A Professional Web Company Makes a Website that Reflects Your Brand
Websites are judged based on how they look; you want your website to represent your brand, not a generic template
A substantial amount of time and dedication goes into customizing your website to reflect your brand
You may run into obstacles when assembling your site on a template your web development team ensures any hitches are smoothed out
3. You Want to Create a Site That Matches Your Vision
When you buy a template, your brand is forced to fit within limitations of the features it offers; that isn't the case with a custom website
A template may not match your vision for your branding and website functionality
A well designed, custom website shows your customers that your business invests effort into a professional, cohesive image
4. Web Developers Use SEO to Your Advantage
A web developer includes search engine signals that ensure your website is found through search engines
Web developers allocate appropriate meta data, H1 tags, sitemaps, image data, site structure and other important SEO factors
Top ranked websites result in higher web traffic which translates into increased sales for your business
5. Web Developers Offer Mobile Optimized Solutions
Many customers seek businesses through mobile devices; having a mobile friendly site makes it easier to capture these leads
An experienced web developer will know how to implement the best mobile solution for your business
Google now makes it mandatory to have a mobile website in order to rank on their search results
A responsive web design is the best method of mobile optimization and is not always available through templates
6. Web Developers Work With You to Further Optimize After Launch
A web development partner helps support and optimize your site even after site launch
Web developers will often help you keep track of your results using tools such as Google analytics, to measure and further optimize your traffic and conversions
Programming and website management is a constant process that requires tweaks and updates as your business evolves and problems arise
7. A Web Developer Helps Manage Your Site Long Term
Continuing to rank well on search engine requires regular updates
In order to keep your business looking fresh and current to your audience also requires updates
A web development team can help you manage and facilitate regular updates
Updating your website frequently is an important part of keeping your customers engaged and up-to-date with your brand
Website developers help maintain your website so that fresh content is being generated on a regular basis
With a web development partner who takes all the initial work off your hands, and helps manage your site for the long term, you can spend your time making sure your business runs effectively. If creating your own website seems like an overwhelming task, contact Bloomtools for a free consultation.
We are a web development company that specializes in developing quality, result-focused websites for businesses. We also offer a variety of Internet marketing tools to help your brand thrive online. Call (905) 738-9555 to get started!

Author:
Boaz Willinger
About: With over a decade of experience in franchising and business development, Boaz's passion is helping businesses bloom. Recognizing the need for online solutions that drive measurable results for small and medium sized businesses, Boaz launched Bloomtools Canada.
Connect via:
LinkedIn