Why Your Website Needs a Good CMS (Content Management System)
Posted by Boaz Willinger on 26 April 2019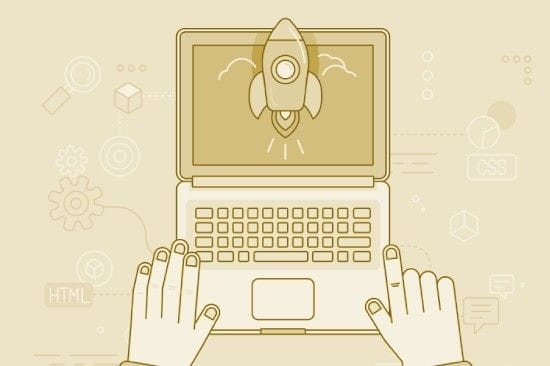 Content. Content. Content. Everything you send out into the world is content, whether it's on a billboard, in a magazine, in a Facebook ad, or in an Instagram post.
But the heart of your content is on your website, the place that everything else (Google and Facebook ads, display ads, etc.) directs to. It's vital that you keep your website up-to-date with the latest sales, trends, and news, and the easiest way to do that is through a good Content Management System.

What is a Content Management System (CMS)?
A content management system, or CMS, is what allows you to create beautiful, functional websites. It's a system that manages all the backend coding and presents templates that make it easy to put together a website and add content, i.e. pictures, buttons, social feeds, blog posts, online stores, etc.

All Websites Need a Good Foundation
How your website performs will ultimately come down to its aesthetic and functional design, and whether the content is any good.
That being said, it's near impossible for the average person to accomplish that if the literal process of uploading content is too difficult to bother spending time on. You can write the next Hamlet but it will be useless to your business if you can't get it out there. With the solid foundation of a good CMS, that step is easily taken care of, so you can spend all of your valuable time crafting quality content that will connect, engage, and resonate with your audience and lead to conversions.
Related: The 3 Cardinal Rules to a Successful Website

What Makes a Good CMS?
There are lot of CMS options out there with different functionalities to suit different types of brands and their needs. There are, however, some universal CMS features that you should look for whether you write a fashion blog or sell mittens made from alpaca fur.
Customization: Templates are a great way to start building your site, but you ultimately don't want your template to look like it's a template. Your CMS should allow enough customization that you can design it to match the look and feel of your brand.

Search Engine Optimization (SEO): When your site is finished, you want people to be able to find it on Google. A good CMS will have easy-to-use SEO tools that make it simple to update meta titles, descriptions, and keywords. Ideally, it will also have a built-in fail-safe that makes pages search engine readable.

User-Friendly Building and Editing: The interface for creating and editing your website should be intuitive to use. One of the main points of a CMS after all is to make it easy for a non-technical person to build and update the site whenever they need to.

Customer Support: The various systems on the market have a range of support capabilities. Some offer none, some offer FAQs pages and forums, and some offer live text or phone support. Pick one that suits your needs.

Security: No matter what your business does, you need to feel confident that any information your customers provide is safe from prying eyes. There are various degrees of security options, so be sure to choose one that suits your company.

Flexibility: As every brand has something different to offer, every brand's website will have different needs. Find a CMS that has a wide range of add-on tools and plug-ins, specifically ones that you require, or might want down the line.
---
Bloomtools' CMS is equipped with all of these features and more. It's time to start building your ideal business website. Contact us today!

Author:
Boaz Willinger
About: With over a decade of experience in franchising and business development, Boaz's passion is helping businesses bloom. Recognizing the need for online solutions that drive measurable results for small and medium sized businesses, Boaz launched Bloomtools Canada.
Connect via:
LinkedIn