5 design principles for a successful website
Posted by Boaz Willinger on 22 January 2016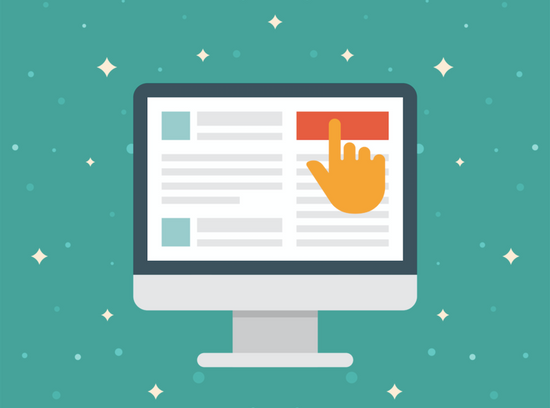 With approximately one billion live websites in the world, it may be a daunting task to build your own. Making a mark and generating customers for your business online may seem impossible in such a saturated market. Fortunately, if you have a winning business concept, there are tried and true website design principles that will complement your business model and allow your customers to find the products and services you sell.
Here are five basic web design principles you need to make your site a frequent destination for your audience.
1. Determine Your Website's Goal
Defining the mandate of your website design is the most important first step, to ensure your website furthers your business goals. A website can exist to do any of these tasks:
Sell products or services
Provide support for products and services
Market products and services, and generate leads
Provide general or specialized information and news
Often a small business can be caught in between trying to accomplish too many of these goals at the same time, which pulls the website design in different directions. Determine what the absolute main goal of the web design is in your business plan and let it drive the overall web design.
2. Ensure Your Website is Up to Speed
People seeking information online no longer have any patience with slow-loading websites. Everyone is used to getting information they want within seconds. If your website can't load a page quickly, clients will be on a competitor's site within 10 seconds. Use smart designs and the backend expertise of a web developer to build your website so that load times are optimized.
3. Give Customers What They Want
Content is king, but ensuring you're providing the information the customer wants in your content is also important. Once a website is built, many small businesses try to jam as much information onto a page as possible, making the site look cluttered and directionless.
Remember, people seeking information often scan content, they don't read deeply. Therefore, develop your content carefully with your primary mandate in mind and use your headlines, subheads, bullet points and other forms of digestible content to move them to the next stage of your website where they will make a purchase or contact your company.
4. A Beautiful Website is a Professional Website
For a small business, choosing fonts, colours and graphic elements may seem unimportant and far removed from the primary goal of your organization. However, your website is something that your customers will identify, not as part of your company, but as your company. Therefore, it's essential to put your best foot forward on your website. Get a professional web designer to design the pages and make all important judgment calls on the look and feel of the page, with your input, of course!
5. Steer Web Visitors to Your Ultimate Goal
Site navigation is as important to your site as the design and content. Moving your customers efficiently around your site, to a point where they make a purchase or send you their contact information may, in fact, be the whole point of your site.
If your navigation elements are cluttered or inconsistent, you may lose clients who leave the page in confusion. With the help of a web designer and web developer, you should blueprint a user-friendly and direct navigation panel that ensures customers can find what they want easily, and you are not missing any key leads.
If you need advice on how to design your company website and how to attract new customers, find a Bloomtools rep near you and give them a call. Bloomtools offer web design, email marketing, mobile website services and many other web tools that integrate with your website.

Author:
Boaz Willinger
About: With over a decade of experience in franchising and business development, Boaz's passion is helping businesses bloom. Recognizing the need for online solutions that drive measurable results for small and medium sized businesses, Boaz launched Bloomtools Canada.
Connect via:
LinkedIn