5 Things Every High Traffic Website is Doing
Posted by Boaz Willinger on 29 December 2014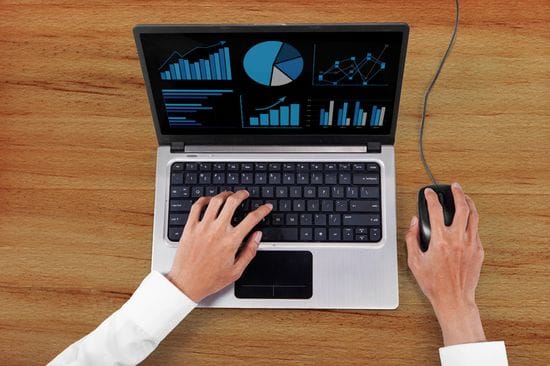 Your website is extremely influential. It has your products, your services, locations, business philosophy and your contact information. It's no longer necessary for potential clients to visit your location in order to understand your business. They can test drive your brand and get a feel for what you represent from the comfort of home, or even on the go from a mobile device.

How can you generate more traffic for your website and ensure customers' first impression is a lasting and profitable one? Follow these 5 tips on boosting traffic to your website and watch your ROI grow.

Keep in Touch With Your Existing Customers
To increase website traffic, start with your current customers. Your current customers are people who are already loyal to your products or services. Engage these dedicated customers by using a database marketing platform to build strong and lasting business relationships.

You can send valuable information that will remind customers why they started doing business with your company as well as incentives, first-look sales, information about your industry, or even something as simple as advice they could use based on your products or services.
Produce Fresh Content Regularly
Original content is crucial when it comes to keeping your customers engaged, and for driving new traffic to your website. Make sure to share any content you create on social media to extend your reach.

Keep your content dynamic to ensure your customers don't get bored. Change up the medium, to include visual graphics or videos in addition to written content. A simple way to keep your content fresh is to start a blog. Give people a little teaser on social media, and have a link back to the full article on your website. By creating original content and sharing it on social media platforms, you're driving new customers back to your website.
Make Your Website Searchable
If your website is not searchable, you are missing out on the 83% of consumers who use search engines to do research before making a purchase. Take advantage of these numbers by utilizing savvy search engine optimization techniques. Bloomtools offers easy-to-use tools that help you include SEO elements in all your website's content. To learn more about how you can optimize your website, check out our tips for successful SEO.
Build Inbound Links For Your Site
Referral traffic from third party websites is one of the top sources for driving new traffic. You want to receive links from websites with high traffic that are relevant to your industry. If popular and trusted sites offer your website as an authority on a subject, their traffic will become your traffic, and your pool of potential customers increases.

To build your link backs, look to the blogging community (guest blogging is a popular option), keep the press informed on new products or announcements with PRs, create content for news websites or blogs, or consider a paid partnerships, such as an emailing campaign with another company's database.
Synchronize Your Online and Offline Marketing
There should be no disconnect between your marketing. Your online and offline marketing should work together to drive sales. Promoting your website in your offline marketing is a good way to encourage customers to seek out more information about your brand. Offering access to promotions online and using QR codes or incentives are also a good way to integrate your online and offline marketing.

Your website is a business, and building traffic is much like starting a new business. It takes time and effort to be successful. A profitable business isn't built overnight; you develop a strategy to make it happen. In the end, it's always worth the hard work! We can help you get there. Take a look at recent Bloomtools success stories from clients who doubled their traffic by using our tools to improve their website. To learn more about Bloomtools and how you can become a customer, contact us now.

Author:
Boaz Willinger
About: With over a decade of experience in franchising and business development, Boaz's passion is helping businesses bloom. Recognizing the need for online solutions that drive measurable results for small and medium sized businesses, Boaz launched Bloomtools Canada.
Connect via:
LinkedIn