6 Spring Cleaning Tips for your Website
Posted by Boaz Willinger on 24 April 2017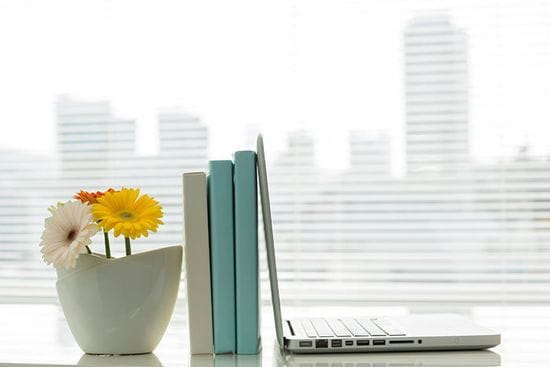 Spring is here! Despite the rainy days ahead we're all looking forward to sunshine, outdoor activities, and the fresh scent of everything green. Spring brings the promise of a fresh start after a sleepy winter season so it's no surprise that some of us ritualistically clean and air out our homes and closets to bring life back into our homes.
Bringing this spring cleaning habit into your business can also positively impact your performance. Cleaning out your desk can bring a sense of renewed energy, cleaning out your computer files and folders improve your machine's performance, and overhauling your marketing plans to really tackle the upcoming season bring a buzzing excitement into your office.
If you're ready to dust up your digital marketing for a spring re-fresh, read on to find out our 6 spring cleaning tips for your online presence:
1. Optimize Your Content and Flow
Refreshing your content is the first thing you should consider doing when spring cleaning your website. Content is what helps you rank but also what can drop your ranking if it hasn't been refreshed in some time. The best ranked content on the internet is about 900-1000 words. If you have lengthy pages try improving their flow by splitting them up into bite-sized info pages or consider breaking up the text blocks with images. Use bullet points or number lists to outline long paragraphs in visually appealing lists.
Make sure you're referencing up-to-date material in your industry and use key terms that are relevant to your target market. The best strategy for a content re-fresh is to take 30 minutes to create your customer profile. Ask yourself questions like:
Who is my target audience?
What is my target audience feeling when interacting with my brand?
What types of hobbies and interests does my target audience have?
What language does my audience use?
So if you're a Doggie Frisbee manufacturer your potential customer profile might look like this:
"Ages 18-45, has a dog or multiple dogs, likes being outdoors and doing outdoor activities, also likes team sports, running, and dog training. They're well established and live in a home frequenting large parks and off-leash walking trails. They're probably also interested in healthy treats, dog food, and other durable dog toys."
Why does your customer profile matter? Because when you tackle your content re-fresh you'll know who you're writing for and always have a clear directive. It will make your future marketing efforts easier to develop and updating your content a fresh spring breeze.
2. Make a Social Media & Blogging Plan
With all the awesome resources, tools and inspiration on the great internet, coming up with inspiration shouldn't be difficult. The main factor businesses list to not tackling social or blogging however, is almost always time constraints.
The best tip to overhauling your blogging and social media presence is to firstly set aside a little time each week dedicated to your efforts. Make sure you choose a time that's low volume for regular sales calls, inventory checks or other business functions. Be prepared, at first it might seem like a daunting task, especially if you've only sporadically focused on your social or blogging efforts before. We promise that in time things will get easier as you adjust and will start looking forward to letting your creative flow.
Once you've segmented off some time, take a moment to browse your calendar to take note of any upcoming events, holidays, specials or industry specific periods you have scheduled. These make a great starting point for creating a rough schedule to your posting and will give you ideas to formulate your content around.
Take note of a social post's lifespan to make the most of your social efforts.
Twitter: The average Twitter post has a lifespan of about 18 minutes
Facebook: The average Facebook post has a lifespan of abour 30 minutes
Instagram: The average Instagram post has a lifespan of about 2.2 hours
YouTube: The average lifespan of a video on YouTube is 7.4 hours
Make sure you're taking these into account to really capture your audience. Many social media platforms provide metrics so you can tweak your posting schedule to when your audience is most active. The lifespan of a social post should also dictate how often you choose to post - you might want to be more proactive on Twitter if you choose this platform as a Tweet will have maxed its impressions within the given 18 minutes.
3. Refresh Images
Nothing captures spring more than the visuals it brings. Spring features soft pastel colours, budding flora, and warm sunshine. When was the last time you took new photos of your products, services, office or staff? Take a look through your website's images and see if there's room for improvement. The same way we air out our homes, update our throw pillows and throw on a fresh coat of paint, a new series of images can re-fresh your website.
Take a look at some of the newer images in your industry from your manufacturers or suppliers to see if you can replicate or apply some of the same photography trends to really capture and engage your audience. Simply updating your images to something more spring or summer related can help capture your user's feelings of joy of the upcoming season. If you're a service provider and have recent installation photos, consider updating these to your gallery and featuring them prominently on your home page.
Even if you provide personal accounting services, updating your home banner image with a T4 slip beside a cup of coffee and a potted tulip can elicit spring like feelings for your potential clietns while staying true to your industry.
4. Check and Update your Site Tags
Site tags are the invisible mechanisms that help search engines figure out where to place your content in relation to all other sites vying for position on the same query. Why are they so important? Well Google uses your title and description to create your page snippet on the SERP so if you'd rather not have your home page simply read "home" we suggest a more concise title like "Website Design Canada | Bloomtools Canada".
Make sure you're digging into each page and include a description that gets the page's message across in 150 characters or less. A single description repeated on every page could cost you a wider ranking reach so ensure each page has its own set of title and description tags.
If taking new photos is the fresh coat of paint, updating your site tags is the deep cupboard clean. You don't see the results of the cleanup on the outside, but it makes everything work and perform better.
5. Consider Advertising
The channels of advertising are so abundant today that you can find a great digital advertising stream with almost any budget. Online advertising can vastly improve your web traffic and increase your brand recognition while capturing new leads and customers.
The first step you should take when considering advertising is assigning a dollar value for each new customer and using that value to decide what budget you're willing to allocate for their acquisition. Use this value in combination with your overall monthly marketing budget to decide how much you're willing to dedicate to driving online advertising. Be prepared to make a commitment for a few months of digital advertising. A prospective client usually has to see your campaign 7-20 times (expert opinions vary) before committing to a purchase.
Now that you have your advertising budget, it's time to think of how to apply it across digital channels. This is where a Digital Marketing Firm can maximize your budget using their knowledge and expertise to really drive engagement and brand recognition. Work with a trusted firm to design an advertising plan around your product offering to really get the most bang for your buck.
6. Review your Calls to Action
Spring is a great time to bring a fresh set of eyes to your website and analyze your sales funnel. A great website not only looks beautiful but functions to capture your visitors and convert them into customers. If you haven't updated your website in some time, it's a great idea to take a look and see what your visitors are seeing from top to bottom.
Ask yourself:
Are there plenty of calls to action?
Do users have the option to engage at different levels of the site?
What is their path and is it intuitive?
Consider upgrading simple links with buttons, highlighting featured products with clickable images, and breaking up large chunks of text with "learn more" buttons to guide your visitors to your inner pages for more details. Even if everything is a-ok, never underestimate the power of well written, action oriented, persuasive text so have a second look at some of the buttons you already have.
Be sure to also review your signup or inquiry forms for ease of use. The longer, more detailed your form is, the less likely someone is to fill it out so consider weighing the value of requiring their postal code versus acquiring a new lead.
---
Bloomtools Canada is an online business solutions provider of tailored online packages for businesses to capture leads, drive traffic and provide a unified management experience. If you're looking to improve your web presence for spring, call us today to see how we can help your business bloom!

Author:
Boaz Willinger
About: With over a decade of experience in franchising and business development, Boaz's passion is helping businesses bloom. Recognizing the need for online solutions that drive measurable results for small and medium sized businesses, Boaz launched Bloomtools Canada.
Connect via:
LinkedIn