7 Reasons Your Business Should be Investing in Google Ads
Posted by Bloomtools Canada on 29 July 2020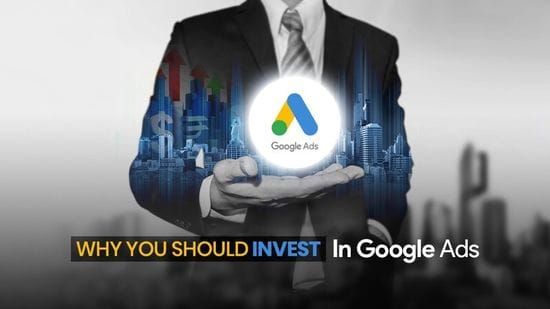 Google Ads is Google's wildly successful online marketing prodigy, which revolutionized the pay-per-click (PPC) advertising sphere nearly two decades ago. If you haven't heard of Google Ads, you've no doubt seen one of their ads before - this tool is used by thousands of businesses of all sizes with proven results.
While it's no secret that it's important to rank highly on Google, the overall competitiveness of organic search engine optimization can make that increasingly difficult. While organic SEO is still a vital tool no business can afford to slack off on, when it comes to your digital marketing strategy, pay-per-click advertising brings a competitive edge with some hard to ignore benefits.
So, how does Google Ads work? As a paid advertising tool, the advertiser pays for each click their ad receives in the search engine. While Google Ads isn't a good fit for every business, if you know your prospective customer audience is using the Google search engine to find your products or services, there's no greater reason to be utilizing Google Ads.
However, if you still need convincing, here are some of the tops reasons why you should invest in Google Ads:
1. No minimum investment required
Probably one of the most beneficial aspects of Google Ads is the fact you aren't required to risk a large amount of money upfront in order to try it out. There's also no minimum monthly amount required to have an ad campaign either, which is also a lot less financially risky than other advertising options. Additionally, you're in full control of your expenditure - you'll be able to set a daily maximum amount you'd like to spend allowing you to campaign without the added worry of exceeding your budget. Google Ads runs on a bidding system so you'll always be in full control of how much you're willing to pay for someone to click on your ads.
With this being said, depending on your industry the cost-per-click can fluctuate a lot in competitiveness meaning you might have to spend more to make more, however, some clients are successful with small daily budgets. Your budget is also something you can increase or decrease at any time, so your options are quite flexible.
2. Highly measurable marketing tool
When you're spending money, no matter how little or large, you want to track the results and be able to report on the return of this investment (ROI). Compared to traditional marketing methods, Google Ads is one of the most measurable online marketing tools available. With organic SEO, it can often be more difficult to know which changes increased or decreased your rankings. The metrics provided by PPC are incredibly transparent and make it easy for you to determine quickly whether or not it's working, when changes are needed and to interpret what aspect needs improving.
When one of your PPC ads sends traffic towards a dedicated landing page on your website, your Google analytics account can track this traffic all the way from ad to purchase, giving you full insight to what you spent to get that conversion and how it met your end goals.
3. Increase your leads & conversions
As a business owner, generating high quality leads and achieving a return on those investments is a hard and often stressful task. Getting more customers is generally what most owners are looking for and PPC is a great tool for generating leads. When PPC is done right, you're selecting and targeting audiences who are more likely to be searching with intent to purchase. With Google Ads, you can create hyper-relevant ads to this audience, targeting key search terms and creating urgency through ad copy.
When a search is conducted, on average 41% of the clicks go to the top 3 results for that search - those spots are the top 3 paid ads. This means businesses competing in the PPC space are getting those quality leads first. If you're worried about losing out on a ROI with Adwords, according to an economic report published by Google, most businesses who utilize Google Ads make an average between $2 in revenue for every $1 they spend on Google Ads up to $8 for every $1.
4. Your competitors are using Google Ads
It's very likely if you're thinking about using Google Ads, either your competitors are as well or they've already gotten on board and are advertising already. It's not a classic case of "just doing what everyone else is doing" - if your competitors are PPC advertising, there's a good chance their ads could push your organic rankings beneath the top 3.
PPC advertising doesn't directly affect organic rankings - while paid ads appear above organic listings, there's distinct protections in place by Google to keep paid from interfering with the ranking of organic listings. What that means is, if you're ranking well organically, paid advertising won't stop you from ranking well, however, those paid ads will still appear above your organic listing. This isn't all bad though, if you're participating in both at the same time, you'll maximize your visibility in the search engine.
5. Support your organic SEO strategy
We've said it before in this article, but it's important enough to mention again - organic SEO still requires time, effort and monitoring regardless of whether you're running a PPC campaign. While SEO takes time and it can take years to get your website ranking well, once it does, you don't need to pay for clicks. In contrast, Google Ads can give positive results in hours or days but you have to pay for those leads. However, the key takeaway is that PPC campaigns do provide insights that can be of use to your organic strategy.
Google Ads allows you to test different keywords to see if they generate leads and sales. You can then use these keywords in order to benefit your organic strategy, encouraging additional leads and overall, improving your ranking.
6. Highly targeted audiences
In your PPC campaign, you can target devices, location, day and time and demographic to reach your relevant audiences. Once your PPC campaign is up and running, you'll find yourself with some valuable data on your audience that's hyper segmented, showing age, location, gender and what platform they searched on. Targeting also translates into tracking where users go once they're on your website from the ad. You can also target audiences based on their hobbies and interests, as well as highly specific keywords to ensure that the people with strong buyer intent find your product or service.
7. Faster results
Though organic SEO is an integral part of your strategy even if you implement PPC, the results of a PPC campaign are genuinely a lot faster and immediate than those of an organic search campaign. If you have any experience with an organic SEO campaign, you'll know firsthand that seeing results can take months due to the competitiveness of search engine rankings. In contrast, a PPC campaign can see results pretty much immediately, which is additionally beneficial if you have a new website and haven't had the chance to build up a strong historical foundation that Google takes into consideration when ranking.
Key Takeaways:
Generate higher quality traffic and leads to your business.
Work to your own budget - have clear control of your advertising expenditure.
Highly measurable tool that'll help you measure your return on investment.
Beat out your competitors - whether they're already on Google Ads or
Supports your organic search optimization efforts (though won't increase your organic ranking).
Target highly specific audiences - in return, learn more about the demographics interacting with your business.
Experience faster results than organic SEO (though, this doesn't mean you can ditch organic SEO altogether!)
Overall, Google Ads is a worthwhile investment if you're looking to generate more leads to your business. Combined with traditional marketing methods and organic SEO, you can maximize your search engine exposure over your competitors.
To find out if Google Ads could help your business or to discuss starting a pay-per-click campaign, feel free to contact us at 1-844-448-6657 for more information, or book a consultation today with our Google Ads specialists.