Do You Control Your Company Website, or Does it Control You?
Posted by Benoît Mercier on 30 July 2015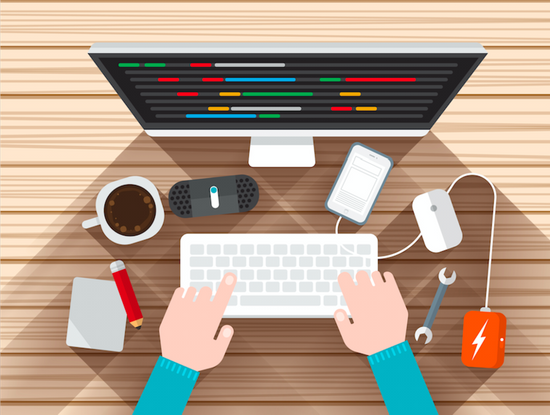 If you're an entrepreneur or a small business owner, you thrive by being in control of your business. You call the shots; you decide what to do, when to do it, and how it gets done. After all, you've built the business from the ground up based on your vision; you've put in the hard work and countless hours to make it happen.
But are you as in control of your website as you are your business?
Unfortunately, many business owners do not control their own website. Here's a few ways that your website may be controlling you:
You Don't Have Control of Website Edits
The Problem: Website Developers Act as Middlemen
Many web developers keep tight control on the website coding. So whenever you want to make a change, you have to go through them, even for small updates. These simple changes take time to implement, sometimes several weeks, and cost you money. It's part of how some web developers make money. For example, if a flower shop moves into a new location due to growth in the business, updating the new address on the website has to go through the web developer, incurring delays and cost. You don't have direct control of your company website.
The Solution: Ask For Editing Tools and Website Access
As a small business owner or entrepreneur, there are many simple editing tools available that will allow you to make necessary changes to your website on your own, without having to involve a web development team. Simple tweaks like changing an address, or adding social media links should be easy and should not require a web development team as a middleman.
In today's website landscape, more and more powerful tools are available, enabling you, as a business owner, to make various updates to your company website. For instance, creating new promotional offers on a regular basis, introducing or launching new products, uploading a photo gallery, creating a blog, adding customer testimonials, or even adding or deleting an entire page on your company website as your business grows and evolves.
Simply put, these editing tools put the control of your website directly into your hands.
Your Intellectual Property Isn't Owned by You
The Problem: You Don't Have Rights to Your Content
You might think, well, it's my business, I own all my content, right? Not necessarily.
You often sign over your rights to your logo, your photos, your messaging and even the entire contents of your website, when you sign on with some web development companies. Read the fine print, it's in there somewhere! You may very well have given away the rights to your own content!
While this may not sound so bad at first after all many popular social media websites have the same policy it can be quite devastating to your business. Your web development company may take your images, your logo, your text and messaging - since they rightfully own the content as per the contract - and set up a nearly identical website to yours for some other business which may be a direct competitor of yours. You lose control over your image and potentially over some of your business at the same time. Worse yet is you've actually helped one of your competitors.
The Solution: Have a Stipulation in Your Website Contract
Make sure that the content rights are assigned to you in a written contract. Read the paperwork that your website developer provides, before you sign on to create your company website with them. Remember, it's your business and you've worked hard for it! Why should you give it away? Keep control of your content.
If a website developer wants your business, they'll be more than happy to accommodate your request. There's no reason why you need to sign away the rights to your brand, logo and content in order to get a great website for your business!
So, Do You Control Your Website, or Does it Control You?
Based on the above, do you feel like you have control of your website? Is it time to make a change to a more flexible website developer that offers the tools you need to develop a flourishing online presence? Drop me a line, I'd love to help you determine if your company website is meeting the needs of your business!

Author:
Benoît Mercier
About: With extensive Marketing and Business Development experience acquired in the hi-tech industry, Benoît is a web consultant with Bloomtools helping small and medium companies grow their business online.