Email Marketing Anti-Spam Guide
Posted by Boaz Willinger on 24 March 2017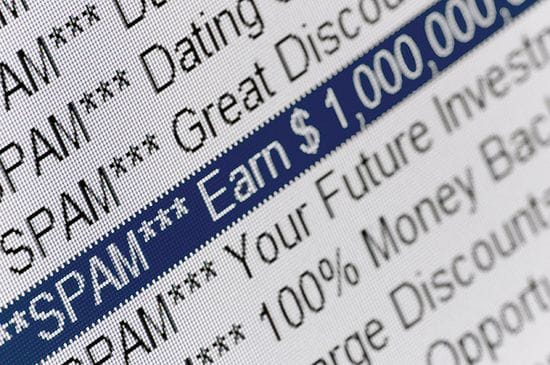 In 2014 Canada introduced the CASL (Canada's Anti-Spam Legislation) with the purpose to emulate the American CAN-SPAM Act of 2003. The act was introduced to set standard rules for commercial emails. More specifically, the act was introduced to regulate any communication that may be a commercial advertisement or promotion of a product, service, or good, regardless of whether you are contacting a new or existing client.
In March 2017, a fine was laid against a Toronto marketer by the CRTC in the amount of $15,000 (read the full story) for breaking this legislation. The campaigns broke quite a few of the CASL's rules including: lacking contact information, having an unsubscribe option, not receiving consent of the receiver, nor identifying the sender. That's about as bad as it can get with fishy email campaigns.
Currently 3 federal agencies enforce the CASL's rules in Canada:
The CRTC
The Competition Bureau
The Office of the Privacy Commissioner
By July 2017, a fourth will be added where individuals and organizations may file for compensation with the courts for having their information violated by advertisers. The maximum violation penalty imposed can be up to $1 million per violation so it's imperative, now more than ever, to make sure your marketing efforts are compliant with the rules and regulations of the CASL.
So how do you ensure your email campaigns are compliant by then?
Keep the CASL's Cardinal Rules in Mind
When creating email campaigns make sure you're being transparent about your services, products, or goods. This includes providing contact information to your recipient, identifying yourself or your organization as the sender, always offering the option to unsubscribe and always honoring that choice. The most basic rules to the CASL's anti-spam law adherence are:
Obtain Consent: no automatic address generating or collecting
Provide Contact information: identify your name, business, and business details with information that's valid for at least 60 days after sending
Allow Unsubscribe: and action any unsubscribe requests in a maximum of 10 days with no cost to the recipient ever
Do not use Misleading Content: whether promotional or commercial, content should never include misleading information or make false promises (think miracle cures)
Check out this neat little infographic created by the Government of Canada to help you out when designing your campaigns:
Don't Buy Lists
We know it might be tempting when you're approached by a company that promises you thousands of emails and customers. But just as much as you don't like those unsolicited duct cleaning calls at dinner time, people don't like receiving mail in their inbox they haven't subscribed to. Think back to the do-not-call list and how poor protection and maintenance ended up releasing the phone numbers on this list to solicitors and telemarketers. Emailing someone who's not aware of having subscribed to your newsletter is simply not a good idea.
The point being, don't buy your emailing list. Even if you manage to fly under the radar and not get caught, do you really want to create that type of negative aura around your brand? There's a reason duct cleaning companies are so unpopular - unwanted calls. Regardless of whether they've been reported or not, the use of unsolicited telemarketing activity has stained the industry and search engines, making it hard for any company to gain a good reputation.
Segment your Contact List
We know it's tempting to send out all your promotions and products to everyone in your contact database. Keep in mind that not everyone has the same interests or business dealings with your brand. If you're a cafe for example, make lists for tea and coffee lovers and send specialized promotions to create a better bond.
Segmenting your contact list into groups of interest can help you connect on a deeper level with your customer by providing them with a narrative of the things they're interested in. Communication in general has shifted from talking at customers to talking to customers, so finding that commonality can improve your open rates, conversions, and strengthen brand loyalty.
Test your Campaign and Make it Mobile Friendly
We know that creating email campaigns that are beautiful and engaging requires bold imagery and a stellar layout. Those are easily designed on desktop browsers, but are you testing for what mobile users are experiencing? Over 50% of emails sent out are received and opened on a smart phone, so it's imperative that your epic designs translate smoothly across viewing mediums.
---
Bloomtools email marketing platform has built in tools that are CASL compliant like double opt-ins, automatic unsubscription processing, and spam checks. Our contact manager allows segmented lists to ensure your customers are getting just the content they like to create that one-of-a-kind brand experience. From built in analytics, CASL compliance, an easy to use interface, and plenty of automation strategy and segmentation, we give you the power to manage every detail behind your e-mail campaign.
Contact us today to see how we can help you become compliant and help your business bloom!

Author:
Boaz Willinger
About: With over a decade of experience in franchising and business development, Boaz's passion is helping businesses bloom. Recognizing the need for online solutions that drive measurable results for small and medium sized businesses, Boaz launched Bloomtools Canada.
Connect via:
LinkedIn