3 Evergreen Content Ideas to Increase Traffic
Posted by Bloomtools Canada on 11 March 2021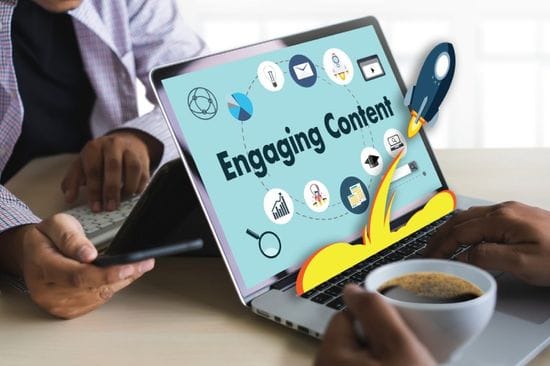 Creating evergreen content is a great way to increase traffic and keep it coming to your website. But wait, what is evergreen content anyway? Evergreen content is content that never goes out of date. In the same way evergreen plants never lose their green leaves year-round, evergreen content never loses its value. These are articles, blog posts, webinars, podcasts etc. that people will always be searching for. They can help drive traffic to your website for months and years to come, unlike content pieces that are seasonal or more relevant in the short-term. While it is a good idea to have both types of content on your website, it is a best practice to try to make most of it evergreen, in order to increase your viewership organically over time. To get you started, team Bloomtools has some easy evergreen content ideas for you to try!
Evergreen Content Idea #1: Frequently Asked Questions
Whether you're in the business of dog breeding, mugs, or travel, you'll find that many customers will often ask the same questions. Creating content around frequently asked questions (FAQs) will not only save you from answering the same ones over and over again, but they will drive traffic to your website as customers and leads turn to search engines like Google for answers. Evergreen content examples for a dog breeder could be topics like "When can you take a new puppy home?" or "How do you start training a new puppy?" or "How often should you clip your dog's nails?"
New dog owners will always be asking these questions, and people become new dog owners all the time, so this content will never go out of style!
Evergreen Content Idea #2: Definitions
Have you ever noticed when looking into a subject you don't know much about yet, that there are so many acronyms it makes your head spin? Whether it's CPA, RRSPs, and TFSAs in the banking/accounting industry, B2B, B2C, and CTA in the business/marketing/advertising world, or EA, ECE, and ELL in the field of teaching, every industry has its acronyms. It can be frustrating having to either spell these out every time you write content for your website, or on the other hand having to have Google open on the side while reading a website that does not bother to define these seemingly obvious terms. The solution? Create a definitions page with all of the key terms your business/industry uses, for easy reference. It will allow people to understand your website much easier and will also show up in many organic searches as people look for these definitions. You never know, your site could become the go-to for newbies to the industry!
Evergreen Content Idea #3: Case Studies
Potential customers always love to hear success stories from customers who used your products or services and hit their goals because of it. As consumers, we know that our peers are often more influential than a business telling us to buy their products. Use this to your advantage on your website by creating content using your happy customers as examples. This is evergreen content because over time, you'll be helping a customer in the same situation as another again and again. For example, if you are a catering company, you can conduct a case study of a large event you catered that went off without a hitch. Get the permission of the customer, of course, but write the piece yourself so that it takes the tone you'd like to portray. These get easier to create as you work with more customers because even a nice email can turn into a case study on your website if you act on it quickly, while the work is still fresh in the customer's mind. Most people will be happy to be included, as it also provides online exposure for them!
Reading about a customer in a similar position as you are when looking for a new product or service can connect you with that company, and make the decision-making process that much easier.
Bloomtools offers a range of stand-alone or monthly services to optimize your website for search engines and help your business get found online. Learn more and talk to us about how we can help your business today!