How Captivating Pictures Can Keep People on Your Website
Posted by Bloomtools Canada on 31 March 2023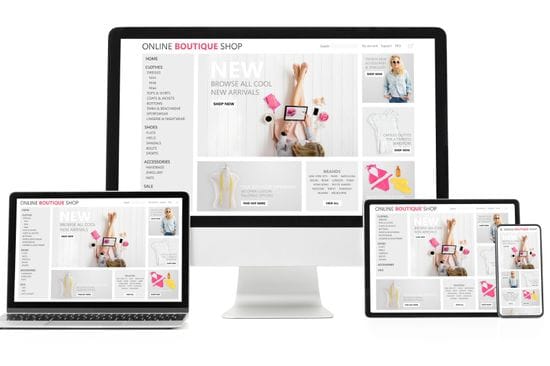 As a website expert, I know firsthand how important it is to make a website that looks good. High-quality images can make all the difference in getting a visitor's attention and keeping them interested on your site. In this blog post, I'll talk about the top five reasons why good images can keep people on your website longer and make their overall experience better.
A Picture is Worth a Thousand Words
The old saying that "a picture is worth a thousand words" is still true today. Images can help make a good first impression and show the style and personality of a brand. This is very important for businesses that want to make a good first impression on people who might buy from them. People are more likely to stay on your site and want to learn more about your business if it has pictures that catch their eye.
Better Understanding with Website Images
It can be hard to explain difficult ideas and concepts through text alone. Images can help make these ideas easier to understand and more clear. This is especially true for businesses in technical fields that may be trying to explain complicated ideas to their audience. Images that are easy to find and interesting can make your website easier to use and keep people on it longer.
Images can Promote an Emotional Connection
When it comes to marketing and branding, emotions can be very important. Good images can make people feel something and connect with them on a deeper level. This emotional connection can make your site more memorable and make it more likely that people will come back.
Instant Brand Recognition
High-quality images that are used consistently can help build a strong brand identity. This is especially important for businesses that want to stand out in a crowded market. Customers are more likely to remember and recognise your website if it has images that are unique and well-designed.
Images can Improved User Experience
At the end of the day, the goal of any website is to give visitors a good time. Images can break up long blocks of text, add visual interest, and make content easier to understand and more interesting to read. All of these things can improve the user experience, lower the number of people who leave your site quickly, and get people to stay on your site longer.
It's clear that great pictures are a key part of keeping people interested in your website. High-quality images have many benefits, from making a good first impression to building a strong brand identity. By putting great images at the top of your website's list of priorities, you can improve the experience of your users and help your business grow. Bloomtools are the experts in website design and image creation. If you want your website to stand out from the herd, contact a Bloomtools website expert today.