Manage Web Content Like A Pro With A Bloomtools Content Management System
Posted on 23 March 2022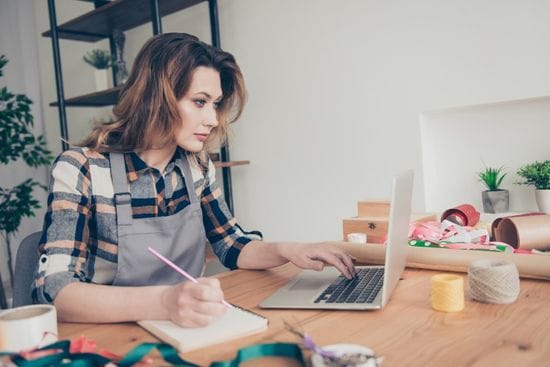 ROI, CRM, SEO, TOK…acronyms seem to help the world go round, but they don't always make life simpler. One that definitely does, however, is CMS–content management system. If these three words fill you with questions (or dread), you can stop wondering: today, we're talking about how to manage web content like a pro.
What Is A Content Management System?
In technical terms, a content management system is an aggregation of content that can be stored, organized, edited, updated and published without profound technical back-end knowledge. In layman's terms, it's an easy way to manage and update your website yourself. Many CMS's use a simple drag-and-drop interface to allow you to copy-and-paste or upload content, videos and images to your website directly from your computer and immediately publish it without any delays or expense in the process.
Why Do I Need a Content Management System?
A content management system isn't just about what you put on your website–let's face it, the content would likely be the same with or without a CMS. The key benefit of a content management system is that you don't need to depend on anyone else to add to or change the content on your website, and you don't need to worry that the content you produce will be incorrectly formatted, placed in the wrong spot, or otherwise not in harmony with your vision.
A CMS gives you total control over your content and empowers you without the need for specialized knowledge. Many people wonder how to manage web content and tend to shy away from doing work on their own websites because of the assumption that web development requires technical skills. Some are even afraid of ruining their website once they've had it built. A good CMS will not only include a user-friendly interface, but will also include auto-saved restore points that can allow you to do damage control and fix any accidents that may occur in the learning process.
When you think of how to manage web content, you may automatically think of adding blogs or blurbs to your website. The reality is much more complex; from changing the number of pages on your site to specific add-ons such as eCommerce, photo galleries, FAQ sections and more, there are endless ways to customize your website at a moment's notice–all on your own.
How to Manage Web Content Alone (Or With Help!)
And what if you want a flexible approach? With a content management system you can keep total control of your website, or allow access to your employees or business partners for seamless, coordinated sharing of responsibilities. However, for some, the ideal is to be able to manage on their own, and get support when needed.
A good way to go about this is to ensure that your CMS of choice comes with adequate support. A flexible option with support when and how you need it is often the ideal option both for business owners and for teams and businesses, allowing you total control when needed, and support when necessary.
Find out more about how Bloomtools' secure content management system can help you manage your content easily and optimize your business on the backend without needing specialized tools. Contact us today or request a free website analysis to find out how Bloomtools can give you control of your web presence.