How To Use A Google+ My Business Page to Improve Your Business's Search Engine Ranking, and Brand Visibility
Posted by Boaz Willinger on 14 September 2015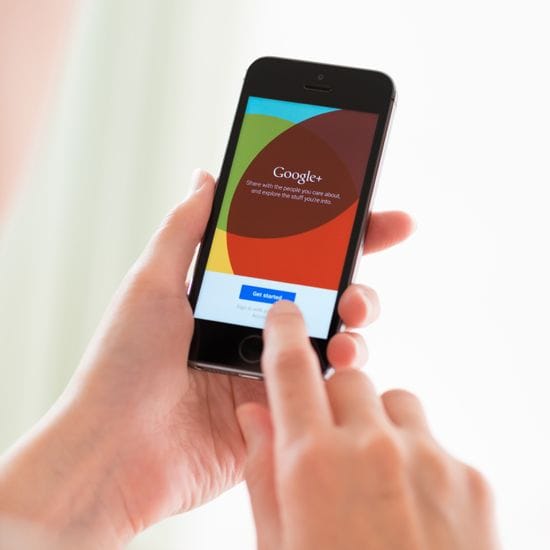 Google+ is Google's response to the popular social media site Facebook. It's a tool that businesses can and should be using in their social media strategy. Google+ has yet to surpass social media platforms like Facebook and Twitter, but creating a Google+ My Business page does have benefits. Maintaining a Google+ My Business page will increase your visibility on Google search, and Google Maps.
Below, Bloomtools Canada shares how you can use Google+ to boost your search engine rankings, and your brand visibility.
How To Set Up Google+ For Business
Google+ is similar to Facebook in the way that businesses are able to create a Google+ My Business page. These pages are treated much the same way as a Facebook page. Instead of "liking" your page, users can "follow" your Google+ page, not unlike Twitter. Google+ also uses hashtags the same way Twitter and most popular social media sites do.
Once you create a My Business page, Google will mail you a postcard to verify your address. This allows your business to show up on Google Maps, and makes it easier for customers to find you, particularly on mobile devices. If you don't have a physical address, don't worry. Google+ allows you to create brand pages for online stores or products as well.
What Google+ Offers Businesses
A Google+ page offers most of the same benefits as other social media sites or social networking apps. Google+ allows your business to connect with and communicate with clients. So, what makes Google+ different?
Google+ is Amplifies Your Search Marketing
Google's algorithms take Google+ content and activity into account when considering what sites will show up for search results. Adding Google+ to your business' social media strategy will contribute to the power of your SEO content, so not only is Google+ an important social media platform, it also an important SEO tool.
It's a Useful Resource For Customers
Your page has all the information customers need to know about your store at a glance, including your store location and hours, your website link, your YouTube videso, and business photos. You can also include what your business does, and include SEO keywords for an added bonus and to increase brand visibility on search engine platforms like Google, Bing, and Yahoo!
Include Pictures To Improve Search Results
A picture is worth a thousand words, especially when it comes to social media. Google+ offers some amazing photo features, such as not forcing users to crop or resize images in order to post them. This allows you to share your pictures, including images of your products or behind-the-scenes photos of your business, in the size that they look best in.
Google+ also has Auto Awesome, which allows special effects to be added to your photos and videos. Auto Awesome allows Google+ users to create HDR photos, short animations (GIFs), panoramic shots, and photo booth style grids.
Integrate Your Business's Google Plus Account With Your YouTube Channel
Since purchasing YouTube in 2006, Google has created some great collaborations between the two. If you have a YouTube channel for your business, combine it with your Google+ business page to reach more people and share your video content.
Google+ frequently adds new features for Google+ pages with YouTube channels. Some of the best updates include: a YouTube tab on your Google+ page that takes users directly to your videos on YouTube, the ability for Google+ users to post on your YouTube comment section, and Hangouts On Air, which allows you to broadcast live and then share with your circles.
Google+ has also integrated SoundCloud, which is used for sharing audio, and makes producing podcasts super simple. SoundCloud can be used to share any audio on your Google+ business page, including interviews, audio adverts, and sound clips.
Use The +Post Ads Tool To Transform Your Posts to Display Ads And Improve Brand Visibility
Google+'s +Post ads function allows you to convert your Google+ posts into display ads that run on Google's ad network. This is beneficial for your brand visibility; you'll be able to reach people who are not on Google+ but still use Google. Check out this in depth article on what businesses need to know about Google's +Post feature.
Contact a Bloomtools consultant today to get started building a social media strategy for your business, and set up a Google+ business page to improve your business's search engine ranks, and brand visibility.

Author:
Boaz Willinger
About: With over a decade of experience in franchising and business development, Boaz's passion is helping businesses bloom. Recognizing the need for online solutions that drive measurable results for small and medium sized businesses, Boaz launched Bloomtools Canada.
Connect via:
LinkedIn