Instagram and Hashtags: The Online Marketing Tag Team
Posted by Boaz Willinger on 16 January 2018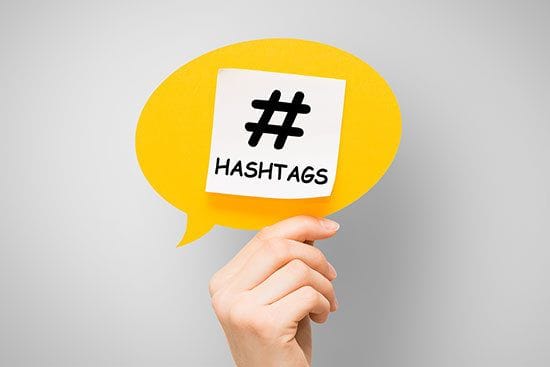 Hashtags, once referred to as the 'pound' symbol, began taking off on Twitter around 2006. Nowadays, hashtags are integral to any social media campaign strategy because they connect you to your target market. Currently, Instagram is the platform of choice for hashtags but they're also used on Twitter, Facebook, and LinkedIn.
What is a Hashtag?
A hashtag is a key word or phrase strung together without spacing and the hashtag (or pound) symbol placed in front of it. For example: #BloomtoolsWebsiteDesign or simply #Bloomtools.
How Does a Hashtag Work?
Using a hashtag can tag keywords and phrases relevant to your business or target market. It's a conversation topic on the global scale so anyone around the world looking to join a conversation, or see what others are talking about regarding #Bloomtools can access that stream of information.
A real estate business in Vancouver placing #PropertiesVancouver #VancouverHomes and #VancityLiving on a post about new properties for sale, has them appear in a designated feed for those people searching for those hashtags. Hashtags categorize public content for users with these interests to engage with you on Instagram.
Why Should You Use Hashtags?
Hashtags on Instagram are automatically shared as a public post that everyone can see. If someone searches for that particular hashtag, your post appears in the feed and you can connect with your target market or likeminded users on topics relevant to them.
How Do You Use Hashtags For Business?
1. Do your research before selecting hashtags
Instagram allows you to search hashtags through the Explore function, so you can gauge if the hashtag you're thinking of using is relevant to your target market. Further, research can show you if you have competitors already using this tag, or find you a niche hashtag for your business that you can start building branded content on. If you're a lemonade stand, you can start a curated feed just for you by using your very own #TOLemonadeStand.
2. Choose short, easy-to-remember hashtags specific to your business
Vague or overused hashtags get lost in the sea of other content. Using tags like the popular #Instagood and #igdaily will probably mean your content will be washed out in the multitude of images flooding that feed. Choose brand driven or industry specific hashtags to keep your messaging consistent and have your customers join in the conversation easily.
3. Employ at least 5 relevant hashtags to your Instagram posts
Don't overdo it and bulk together more than 15. This looks poorly thought out and a little kitchy. Here's a great example from @Qantas: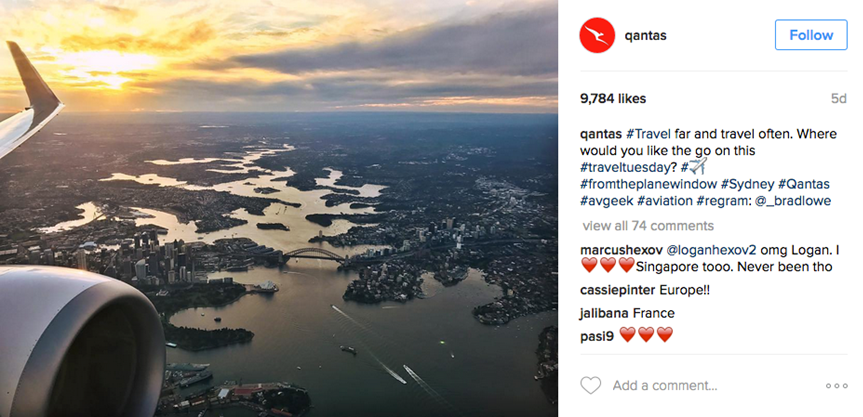 Hashtags spread the word of a business's product or service to a wider audience, and encourage social media users to interact with them online. Effective online management leads to better engagement and brand awareness which in turn can lead to more leads and sales.
---
Still not sure how to leverage Instagram to its fullest potential? If using hashtags for your business as a marketing tool isn't something that's part of your plan right now but you'd like to add to your roster, speak with your local Bloomtools Internet Marketing Specialist today!

Author:
Boaz Willinger
About: With over a decade of experience in franchising and business development, Boaz's passion is helping businesses bloom. Recognizing the need for online solutions that drive measurable results for small and medium sized businesses, Boaz launched Bloomtools Canada.
Connect via:
LinkedIn