Is Your Website Black Friday Ready?
Posted by Boaz Willinger on 8 November 2019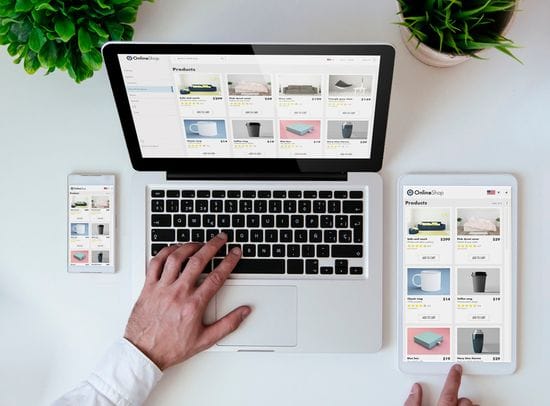 Even ecommerce businesses aren't safe from the onslaught Black Friday brings every November. During your Black Friday online sale (you're having a sale, aren't you?), you can expect a wave of shoppers clambering through your digital shelves for deals they've waited all year for.
And that's exactly what you want. Better yet, if you make the Black Friday experience on your site simple to navigate and conversion-focused, you'll be able to sell so much more during the busiest selling weekend of the year.
With that being said, here are a few ways you can prepare your website and business for the Black Friday extravaganza:
Plan Your Sales in Advance
Just like how you're planning your Black Friday ecommerce sales strategy in advance, potential shoppers are similarly scouting for deals ahead of time, too. So, it's a smart idea to organize and map out your planned sales for the Black Friday/Cyber Monday weekend.
The sooner you can create your sales strategy, the sooner you can start advertising your sales in advance, getting a leg-up on your competitors. Researching competitor's sales is wise, too, so you can offer competitive pricing (or even undercut them!).
You can use a simple Excel sheet to outline your plan set prices, sales timelines, potential promotions, and even actions that encourage Black Friday shoppers to return to your ecommerce site throughout the holiday season.
Related: 9 Tips to Succeed Online this Holiday Season
Tell Customers a Sale's a Comin'
While most consumers will assume you're having some sort of Black Friday deal going on, it's still a good idea to advertise you are indeed having a sale.
You'll need to find a balance between informing people of the sale and generating intrigue without discouraging shopping beforehand. We suggest
Find a way to get shoppers to wishlist their favourite store items well before Black Friday. You can use this information for your email marketing, informing them when their desired item is on sale.
Push for more sign-ups on your email marketing list as you get closer to Black Friday. You can send Black Friday promos from there.
Run a pre-sale at a lower discount if you have affiliates. Remember to say stock is limited, and that the customer's you're communicating with first have exclusive access.
Load Test Your Website
Similar to 50 shoppers trying to squeeze through a set of double doors when stores open on Black Friday, your ecommerce website will get a large influx of traffic so be sure the doors to your digital store can handle the masses.
Load testing will ensure your site is ready for peak shopping days; keeping your site optimized when you're adding/removing products is fundamental ecommerce practice anyways. Keep image file sizes small (but you don't want pictures that look like they were photographed with a potato either), run your content through Google PageSpeed Insights, and test your site on all popular web browsers.
Incite FOMO
As Eminem once said, 'you want what you can't have'.
FOMO, or the fear of missing out, is a powerful drug in sales. Use it to your advantage (yes, we're advocating drug use in this case). If shoppers know something is a limited-edition, few-in-number, or at a one-time-only price, a sense of urgency will naturally creep into their minds. Who said that psychology degree was useless?
On everything you're selling during Black Friday, be smart about the language you're using in your sales copy and focus on getting shoppers to act quickly if they want these once-in-a-lifetime, never-to-be-seen-again deals.
---
If you're squeezed for time and can't prepare your website for Black Friday maybe because you want to do your own discount shopping contact the web masters at Bloomtools for affordable web design services.

Author:
Boaz Willinger
About: With over a decade of experience in franchising and business development, Boaz's passion is helping businesses bloom. Recognizing the need for online solutions that drive measurable results for small and medium sized businesses, Boaz launched Bloomtools Canada.
Connect via:
LinkedIn