Making Connections (and Sales) with Valentine's Day Marketing
Posted by Boaz Willinger on 13 February 2019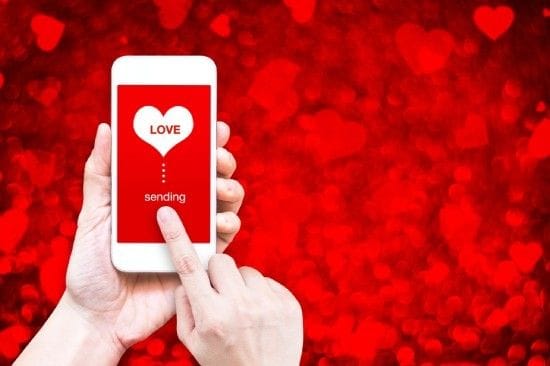 What is the price of love?
A lot, apparently. Between the last couple of February 14's, there was a $1.5B increase in Valentine's Day spending, presumably on singing teddy bears, jewelry, flowers, and edible undergarments.
The key to winning over your customers' hearts is to be attractive without being disruptive. 'Disruptive marketing' is why over 30% of adults in the U.S., for example, have filed for divorce from their favourite brands.
Here are some authentic ways to show your customers the love this V-Day (and you'll make money, too) through relationships with users and influencers:

User-Generated Content
If you want something done right, leave it to the anonymous internet masses.
While it can be argued many web users aren't the sharpest Cupid's arrows (not you of course), user-generated content (UGC) is one of the simplest and cost-effective methods to play with influencer marketing during Valentine's.
The details are in the numbers: 71% of consumers are more inclined to make a purchase from social media referrals; also, Instagram has a high impact on Valentine's Day-ish items such as clothing, beauty products, and jewelry.
Leverage this knowledge and UGC by having your customers share their purchases, preferably on the 'Gram, from your business along with your branded hashtag; this is low-hanging fruit that's easy to pick (track). If you're working with influencers, ask them to do the same for an even more heartwarming result.
A Passion for Pinterest
Speaking of social media, Pinterest will be key to your Valentine's Day master plan. It's an often overlooked platform by marketers, but boy do Pinners like to buy. 93% of active Pinners say they use Pinterest to plan purchases; it also delivers $2 in profit for every $1 spent.
Much like a dating approach, it's visual-first. Plus, the ability to bookmark Pins and go back to complete the purchase is essential for e-commerce - the majority of online shoppers won't make a purchase on their first visit, but on their second, third, or 20th return.
You can either hire Pinterest influencers to curate and pin items from your brand on their themed boards or create your own themed boards for your brand. Ensure any posted products are linked directly to product pages rather than your home page, to keep that 'Add to Cart' call-to-action front and center.

Gift Guide Giddiness
Every holiday, bloggers will come out with the big ol' roundup piece on the best or most essential busy for that celebration. Curating online shopping for increasingly attention-deprived users not only gets them to products fast but because these bloggers have earned the trust of their following, they'll be more open to buying whatever their beloved bloggers post.
They're one of the most trusted information source on the web and one of the most sought-after when it comes to purchasing decisions.
You should reach out to bloggers that are a hit in your industry to see if they'll add your product to their Valentine's Day gift guides. This can be huge for brand exposure and sales, so do whatever it takes - sending them free samples of your product may be a necessary start.
Having said that, anyone got a good link to a Valentine's Day gift guide? Asking for a friend.
---
If your customers aren't as in love with your online presence, marketing, or brand as you are, Bloomtools Canada helps Canadian businesses find their niche in respective markets. Get in touch to learn what our digital marketing team can do for you.

Author:
Boaz Willinger
About: With over a decade of experience in franchising and business development, Boaz's passion is helping businesses bloom. Recognizing the need for online solutions that drive measurable results for small and medium sized businesses, Boaz launched Bloomtools Canada.
Connect via:
LinkedIn