Nine Social Marketing Tips You Need to Read Now
Posted by Boaz Willinger on 27 October 2016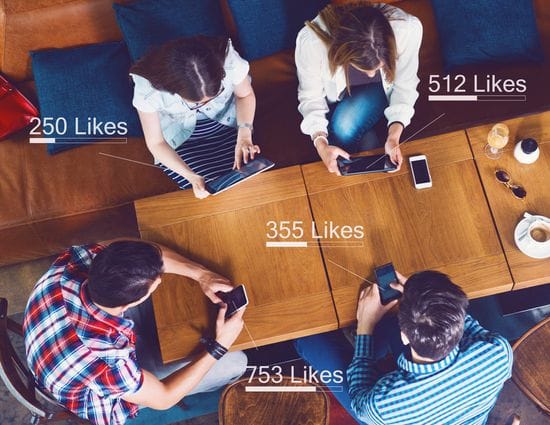 If you don't a have a social media marketing strategy for your business, you're already behind the times.
A whopping 2.3 billion people worldwide, or 19.4 million Canadians use at least one social media site. That means whether your business is targeting Justin Bieber-loving tweens, millennials just entering the workforce, or retiring baby boomers, your target market is online and using social media.
How you position your business online and build out your social media strategy is essential to reaching the right market, and making the most of this powerful medium.
Make your posts interesting, but stay true to your brand.
If you follow only one piece of advice on this list, make it this one.
Your posts need to be interesting, and perhaps even a little, slightly, a tad clickbaity. There's no shame in creating an intriguing social media post to lure readers to a must-read article. Just make sure that the post is intriguing, not misleading. If you're luring readers to a post about "fall trends," a social headline like, "You'll never believe what 5 trends are in this season," only works if the trends are actually a little on the unbelievable side (perhaps the fabled socks-with-sandals combo is in?).
However, if the trends are rote and pop up every fall (like any pumpkin spiced-related product), anyone who clicks may feel misled and inclined to unfollow.
Update frequently; the more the better.
Social media is an instant-gratification medium, which means what's hot one moment is forgotten the next. Sure, you may have posted something great a week ago, but that'll be quickly forgotten if you don't keep up with a steady stream of similarly grabbing content.
To make the most of your social media platform, update all your feeds at least once a week, more if you can swing it. (If you need a little help, Bloomtools can help!)
Everyone likes eye candy; use this to your advantage.
Think about how you scroll through your Facebook feed. You scroll down, down, down until something catches your eye. Perhaps an interesting infographic or a video. Rarely are these eye-catching pieces text-only.
Social media is a visual medium above all. Headlines alone, no matter how great, can get lost. Pictures, particularly bright and colourful ones, are like magnets on a social media feed. Never post anything without a visual component.
Target a specific audience.
As the saying goes, if you try to be a jack of all trades, you'll be a master of none. Trying to appeal to everyone just doesn't work, and the principle holds true on social media too.
It leads to muddled social media marketing that ultimately won't appeal to anyone. Determine who your key target market is (for example: blue collar males, aged 19-30, who love sports and cars). Once you acquire this valuable bit of information, creating targeted messages that will resonate becomes straightforward. A Facebook meme about cars? Check. A Pinterest-friendly recipe? Probably not.
Remember: the social channels you choose for your business should vary depending on the audience you're targeting! Pick 3-4 of
the most effective channels for your audience
, and focus on those.
Provide a seamless cross-media experience.
Have you ever clicked on the Facebook or Twitter page of a business and wondered if you misclicked, because the logo is completely different, and the cover banner is a far cry from the beautiful photos on their carefully curated website?
You'd be surprised how often this oversight happens. Providing a seamless brand experience from one medium to another is very important to ensure consistency and convert your audience across all channels. This principle applies to more than just social media. Your website, email marketing, online advertising and print advertising should all be consistent.
Monitor your campaigns constantly.
This should go without saying, but monitoring your feeds and seeing what works and what doesn't is vital in providing and maintaining the best experience for your followers.
You can learn more from the analytics on your own feed than reading 100 'how to create a killer social media strategy' blogs. Use the information at your disposal to see what works, and fashion more posts like it. Also, make sure to respond to comments and interactions in a timely manner. People with complaints (or praise) often turn to social media because they expect a quick response.
Leverage the power of existing content and events.
Social media marketing isn't about your brand, at least not entirely. Sure, the end goal is to promote your brand, but first you must offer something to the larger conversation.
One incredibly simple way to do this is participating and engaging in existing events. Hashtags are a great way to do this. Keep an eye on trending hashtags and chime in when one that's relevant to your brand pops up. This makes your brand seem both engaged and topical.
Not finding anything relatable? Then consider adding your brand perspective to reoccurring hashtags like (#MondayMotivation, #WednesdayWisdom, #ThrowbackThursday or #FridayFunDay). Every brand has something that can fall into these broad categories!
Build a community around your brand.
The brands with the most effective social media campaigns have created passionate brand ambassadors who love and promote the brand with little encouragement from the brand itself.
Think of brands like Apple, Coke and lululemon. They promote a lifestyle and community beyond simply 'selling' a product. To create this kind of community, ask for audience participation, (i.e. photos or story sharing) and build a social media lifestyle around your brand that's less about your products, and more about how to use them to live a fulfilling life. Check out the aforementioned brands and how they use social media for inspiration.
Use paid social media marketing to amplify results.
Organic social media is the foundation of an excellent social media strategy. That said, like many online channels (we're looking at you Google), social media sites give a boost to paying customers.
A paid social media campaign is especially effective if you're just starting out and building your following on social media. You need to start somewhere, and paid social media is one avenue to reach a new audience with a relatively small investment.
---
Do you have any must-read social media marketing tips of your own? We'd love to hear your thoughts in the comments.
Not sure how to start taking advantage of all social media has to offer? Connect with Bloomtools to discuss how we can help you create or improve your social media strategy, and achieve better results.

Author:
Boaz Willinger
About: With over a decade of experience in franchising and business development, Boaz's passion is helping businesses bloom. Recognizing the need for online solutions that drive measurable results for small and medium sized businesses, Boaz launched Bloomtools Canada.
Connect via:
LinkedIn