Rethinking Your Social Media Strategy
Posted by Boaz Willinger on 8 January 2015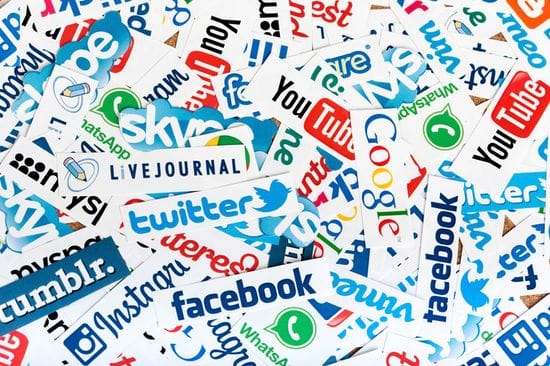 The constantly evolving nature of social makes it difficult for even the most tech savvy social butterflies to keep up. With a new platform launching what seems like every day, it is crucial that your business is able to keep up with the times. If you want your business to be relevant to customers, you need to speak their language. These days, consumers of all ages have their own dialects on social networks.

Below we've listed five compelling facts about social media that could change your business' social media strategy for the better.
1. Users Prefer their Social Media to Go
It's no secret that smartphones are a primary device used to access social media accounts. Some companies are taking it as far as limiting access if you don't download mobile apps. Take Facebook for example. Without the Facebook mobile chat app, you are unable to read the private messages from your inbox. In fact, there are 189 million Facebook users who are mobile only! To reach this vast audience, it is critical that you consider how your content will translate onto a small screen. Try to avoid small fonts, and make sure all your images are clear and of sufficient resolution.
2. There is a "New" Generation of Social Networkers
The fastest growing demographic on social media is the 55-64 age group. Since 2012, there has been a 79% growth on Twitter for this age group. Other social platforms that have seen rapid growth in this age group are Facebook and Google+. This means these sites are your best bet for targeting people in this age group.
Depending on your target, other sites might be more relevant. Make sure to do some research to ensure you're reaching your optimal target! You can model your social media strategy to connect with an audience that is relevant to your business.
3. LinkedIn Gains 120 New Members Every Minute
LinkedIn, a social media site for professionals, is quickly becoming one of the most popular social media platforms for sharing blogs and industry insights. With two new members signing up every second, LinkedIn can't be ignored. Not only is it a great place for business insights, potential employees and employers, it also provides a user-friendly platform for B2B service providers.
4. Use Blogging to Your Advantage
Although blogging is a booming business, companies often neglect the importance of having a regularly updated blog. In 2013, 62% of companies claimed to have plans to start blogging in 2013. Last year only 9% of those companies actually hired a full time blogger.
Blogging should not be underestimated as a part of your online marketing campaign. It is a crucial tool for driving customer engagement and it humanizes your brand, while giving you an authoritative voice in your industry. Even better, it helps with your organic search rankings and drives fresh leads to your site.
If hiring a blogger is not an option for your company, think about dividing the work up between employees. Even posting as few as one blog a month can be beneficial. Your blog should be highly relevant to your business and offer value to your customers.
5. 93% of Marketers Use Social Media
Social media is a valuable communication asset that the majority of marketing companies use to connect with their customers. You can be a start a conversation with your customers, and address any concerns or questions they may have about your business.
Make it simple for consumers to connect by having social media buttons clearly visible on your website and on any blogs or email marketing. Direct customers straight to your social media pages so you can leverage the opportunity.
Discover how Bloomtools' social media tools help you build your following with little effort. Contact a Bloomtools consultant to find out how Bloomtools makes it simple to post to all your social media platforms from one place.

Author:
Boaz Willinger
About: With over a decade of experience in franchising and business development, Boaz's passion is helping businesses bloom. Recognizing the need for online solutions that drive measurable results for small and medium sized businesses, Boaz launched Bloomtools Canada.
Connect via:
LinkedIn