Is Your Social Media Strategy on Track for 2021?
Posted by Bloomtools Canada on 15 December 2020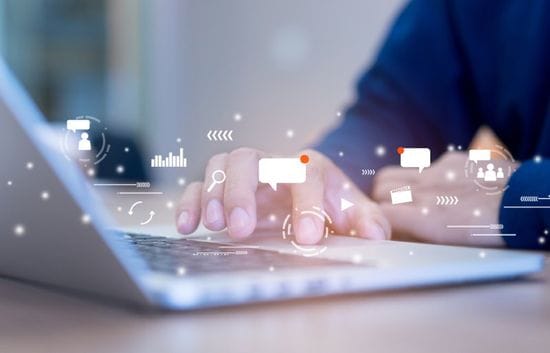 It's already the middle of December, and that means it's time to evaluate your marketing strategy for 2021. While there should always be wiggle room to pivot (and if 2020 has taught us anything, it's that we must be ready to pivot at a moment's notice!), you should have a general idea of where you'd like your social media marketing strategy to take you and your business next year. Bloomtools has the tools to get you on track!
Social Media Integration is Key
Keeping up with your social media channels can be a full time job. If you don't have a designated social media manager who takes care of your social media planning, engagement, and posting, it can get very overwhelming, very quickly. Content is king, so putting original content including posts, blogs, articles etc. out regularly is a must to stay relevant, get noticed in the online world, and help grow your brand awareness.
Integration can be a huge timesaver when it comes to social media marketing. With integration tools such as Bloomtools' "Blog, Gallery, and Article," you can make sure blog posts and articles are automatically and instantly added to your Facebook page and Twitter feed for your followers to see. This helps drive traffic to both your social media channels, and to your website as well as saving you from having to post something unique on a daily basis. These tools also allow you to increase customer engagement with your brand, and spread the word via word-of-mouth marketing on social media. If a customer comments on an article on your company's Facebook, for example, all of their friends can see that they've commented, and click through to learn more.
Social Sharing
The beauty of social media is that you can get other people involved in your marketing efforts, and sometimes they end up being your brand ambassadors! There are a range of tools available through Bloomtools that make it easy for customers who love your products and services to share and advertise your business with their networks via:
Facebook
Pinterest
Twitter
LinkedIn
Instagram
Be Honest with Your Time
At the end of the day, be honest with how much time and energy you really have to put into social media in 2021.
Start by evaluating how 2020 went:
Do you feel like you boosted your online presence?
Did you feel good about the content you were putting out, or did it feel incohesive because you felt rushed and didn't have a solid social media strategy?
Did you post consistently on all of your social media channels?
Did you write blogs often enough?
Do you feel like you know enough about social media trends and best practices to ensure you're spending your time on the right tactics?
Once you review 2020, look ahead to 2021 and be honest about one thing: do you have enough time to spend on digital marketing and social media marketing to grow your online presence and customer base the way you want?
If the answer is no, consider outsourcing your social media and having someone else manage it. Bloomtools has a team of social media professionals who will help manage your social channels through optimized strategies, consistent posting schedules, and targeted digital ads to get your brand discovered.
Talk to a Bloomtools expert about your digital marketing and social media strategy for 2021. We'd love to help!