SSL Certificates : Google's New Mandate
Posted by Boaz Willinger on 19 October 2017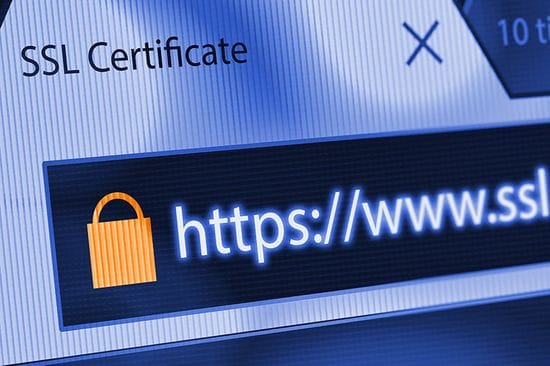 Google's never-ending push for security and serving relevant content has led them to push harder for website owners to secure their online properties. In September, Google rolled out an alert to site owners that haven't implemented SSL certificates stating that their websites will be marked as 'NOT SECURE'. By October 24th 2017, Google will have made SSL certificates a requirement for all sites.
To help you navigate what this new rule means to you, we're going to break it down into its 2 parts to help you understand the concept better.
What is an SSL Certificate?
SSL (Secure Sockets Layer) certificates establish an encrypted connection between your browser and the website's server. Think of it like insulating a phone line whereby nothing can interfere in your call.
This encrypted connection protects sensitive visitor information like passwords, payment details and contact information. Content protected by SSL certificates can be as simple as a potential customer's email address and message used to fill out your 'contact us' form.
An SSL certificate inserts random characters to encrypt the information and break up the content. Encryption thus protects the information for athat small digital distance it travels between your customer and yourself from unwanted watchers.
When visitors come upon an unsecured site after October 2017, the site will be marked as 'NOT SECURE' by major browsers. The SSL certificate will produce a green lock denoting the site is protected.
Why do I need an SSL Certificate?
That little green lock on your customer's screen will help them feel secure providing sensitive information on your website. More importantly, when Google determines your website's ranking one of the algorithms they will enforce moving forward will be your site's security. This new enforcement is Google's way of outright saying they will lend preference to secured sites, so having an SSL certificate will give you the upper hand against your competition.
It is estimated that by the end of this year Google will flag two thirds of the web as unsafe. In an increasingly internet dependent world it's important to uphold a visitor's online security while protecting your brand from unwanted intrusions and breaches. SSL Certificate add that extra layer of protection to help move your business in the right direction.
---
Still not sure how an SSL certificate impacts your website, ranking, or user experience? Our Bloomtools team can help you navigate the world of web and shed light on some of its complexities. Contact us for more details or help securing your website with an SSL Certificate.

Author:
Boaz Willinger
About: With over a decade of experience in franchising and business development, Boaz's passion is helping businesses bloom. Recognizing the need for online solutions that drive measurable results for small and medium sized businesses, Boaz launched Bloomtools Canada.
Connect via:
LinkedIn