Marketing Stories: Our Favourite Superbowl 2020 Ads
Posted by Boaz Willinger on 10 February 2020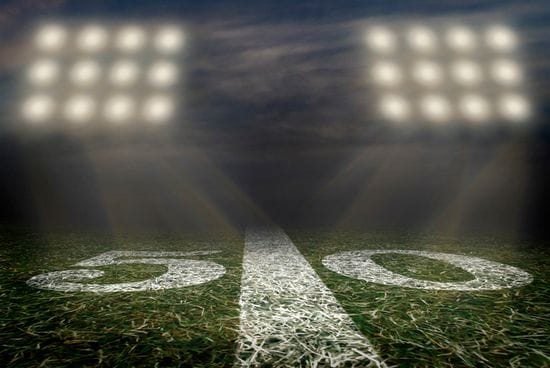 Story telling is engrained in our human DNA. We've been telling stories for thousands of years, and while some have transcended generations (think Hans Christian Andersen or Homer) others are still being written.
Story telling has been a means of entertainment, so it's no wonder that strong advertising and marketing uses this method to weave a narrative that entertains and captures their audience. A brand's message is only as strong as it's reach and story telling acts as an amplifier.
The superbowl offers traditional advertisers an outlet to reach over 100 million people across the US, so it's no wonder they're willing to pay a premium to put their well-developed marketing gems on display and further build their brand story.
This year, the competition was fierce, ads were well written, entertaining, funny and some heart felt. We've listed our top 10 ads from the 2020 Superbowl.

1. Google's Loretta
Google tugged at our heart strings with this one. It's a simple reminder to cherish the things that matter most in life while weaving the brand into the fabric of our memories and lives. This one is the feel-iest of the bunch. Grab a tissue!

2. Jeep's Groundhog Dad
Possibly one of the most iconic movies gets the Jeep treatment in this v2.0 commercial featuring Bill Murray and Punxsutawney Phil. It's cute, nostalgic, and sprinkles in loads of Bill Murray's classic humour making this an entertaining 1:00 that leaves us wishing for a sequel.

3. Budweiser's Typical American
Nothing connects people more than remindign them what makes them great as a nation. In a time of division it's a beautifully edited combination of regular people living life, helping eachother, celebrating ... just being American. This one hits home the way Molson's "I Am Canadian" commercial did for Canadians in 2000.

4. Microsoft's Be The One
Everyone loves a good hero story. Microsoft dug into Katie Sowers' unlikely story to becoming the first female to coach in the NFL. It's a classic story with a hero changes the world arc, it's about empowerment. Microsoft wove that story right into the fabric of their brand for this ad beautifully.

5. Hyundai's Smaht Pahk
Besides being celebrity studded, this quick vignette highlights Hyundai's smart park feature with a touch of Boston-accented humour. We found this one entertaining, cute, and a it definitely got us wondering if we too may need smaht pahk.

6. Porsche's The Heist
Adventure in a commercial? Preposterous. Well, not if Porsche's got anything to say. This witty story is about a security team trying to stop a car heist which ends up being an elaborate ruse to have a little fun with the cars. This commercial is high-paced, adrenaline filled for car junkies and it's marvellous.
Did these ads inspire a hint of creativity for your marketing efforts? If you're struggling with weaving a storyline for your brand, contact the professional team at Bloomtools Canada to get started on crafting your unique brand message.

Author:
Boaz Willinger
About: With over a decade of experience in franchising and business development, Boaz's passion is helping businesses bloom. Recognizing the need for online solutions that drive measurable results for small and medium sized businesses, Boaz launched Bloomtools Canada.
Connect via:
LinkedIn