The Top 3 Web Design Trends of 2019
Posted by Boaz Willinger on 12 December 2018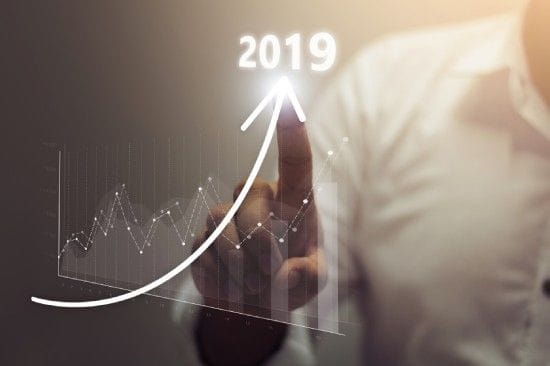 New year, new website design trends. Make sure your next website features these in-demand web design trends of 2019, including the best web design software and speed optimization.

Mobile First Web Design
In 2018, 52 per cent of global web traffic was mobile. Not only does the average adult spend 5 hours looking at their phone a day, but three quarters of consumers turned to their mobile first to conduct research.
All of this is to say that the time when you could ignore mobile users is long past us. Mobile-first web design is the name of the game when it comes to web design trends in 2019. That means more than just being responsive for mobile users; your website needs to be designed with their needs in mind.
That requires easy to use icons, click-to-call, adequately sized text, and buttons that respond immediately to their touch.

Website Speed Optimization
It's not the sexiest aspect of web design, but website speed optimization is key to improving your quality score and climbing those SERP ranks. More than that though, 40 per cent of consumers will abandon your website if it takes more than three second to load. According to the Google recommended page load time research, the average page load time is 22 seconds.
However, if your website takes more than five seconds to load, the chance of bouncing increases by 90 percent. If it takes more than 10 seconds, the probably increases to 123 percent. All of this is to say that website speed optimization is of paramount importance when it comes to meeting the Google recommended page load time.

The Best Web Design Software of 2019
When it comes to taking advantage of web design trends in 2019, the first thing to do is to find web design software that makes sense for your business.
While free sites like WordPress and SquareSpace are attractive, these platforms hide their best features behind paywalls anyway. Bloomtools understands mobile first web design and website speed optimization and we offer a wide variety of easy-to-use tools to meet your websites needs.
We also have a full team of expert web designers standing by to help you customize the look and feel of your Bloomtools website and answer any questions you might have. We were even highlighted as one of Eden Advertising's best website platforms for businesses!
---
Contact Bloomtools Canada today to learn how we can grow your business using custom tools for web design trends like mobile first web design and website speed optimization.

Author:
Boaz Willinger
About: With over a decade of experience in franchising and business development, Boaz's passion is helping businesses bloom. Recognizing the need for online solutions that drive measurable results for small and medium sized businesses, Boaz launched Bloomtools Canada.
Connect via:
LinkedIn