The Top 4 Super Powers of Blogging
Posted by Boaz Willinger on 21 March 2016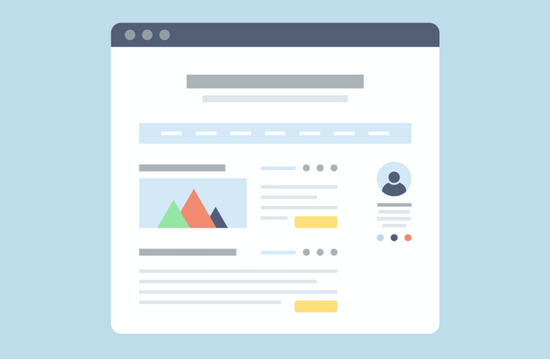 Does blog writing seem like a quaint hobby to you? Although it may be a hobby for some, the many super powers of blogging also makes it the leading content marketing strategy to help increase corporate website traffic and sales leads.
In the Content Marketing Institute's 2015 report on trends, 55% of B2B marketers said they planned to increase spending on content marketing in the next 12 months. It's no wonder when you consider the advantages blogging offers. Before implementing your next marketing plan, consider the top 4 super powers of blog writing on your corporate website:
1. Blogging establishes you as a thought leader
Use the super power of blogging to become an authority in your industry that clients trust when they have questions or problems. Find out what your readers' problems are so you can solve them. What do they want or need to know? What questions do they typically ask? Feed their need to learn by blogging about topics they are interested in, and become a resource they rely on time and time again. Once you have become a reliable source of information for your clients, you'll start to attract leads to your corporate website with articles that answer their questions too.
2. Blogging helps you understand your target audience
Every piece of marketing communication should include research about the customers you want to attract. Blogging gives you an opportunity to research the questions or problems potential clients have. To find out:
Consider the comments and questions you get from current blog readers
Embed surveys in a blog post to ask what readers want to learn more about
Get to know your readers and create customer personas based on their characteristics
If you have lots of comments, you may have several different personas to create. Describe them to the best of your ability by age, gender, education, experience, job title, hobbies, and any other categories relevant to your industry. See if you can find out more about them on LinkedIn. List their possible interests and develop blog posts around those topics as they relate to your business.
3. Blog writing can raise your rank in search results
By now, you probably know that search engine optimization (SEO) is one of the hottest marketing strategies used today. What business doesn't want to be on the first page of Google's search results? But did you know that regular blogging is one of the most effective methods of improving SEO for your corporate website?
Using relevant keywords in your blog urls, titles, headlines, images, meta descriptions and body text is one way of boosting your website to Google's first page of search results. Just the fact that you'll have created more pages for Google to find will increase your chance of getting to the first page. The result? More traffic, more leads, and ultimately more opportunities to convert leads to sales.
4. Content marketing and blogging are replacing advertising
It's no secret. For the most part, people hate ads. The use of ad blockers and a general aversion to advertising is on the rise, leaving paid advertising in jeopardy of being abandoned as a tactic. Eye tracking software, known as heat maps, show that users typically avoid online ads and move their eyes to areas of the screen where organic search results show up.


Credit: https://youtu.be/j0N-REN9puQ
Think about how you read a search results page when you Google something. You want the fastest way to find the content you want. This involves subconsciously learning where ads are usually placed and avoiding them. Without even thinking of it, your eyes probably skip past the ads and down to the listing that looks most promising. So what's an advertiser to do?
Enter content marketing.
Skipping the ads, Googlers looking for your products and services online will be attracted to the organic results featuring your catchy headlines and keywords. And what is the number one content marketing tool used today? It's your company blog housed on your corporate website.
Are you planning to ramp up your content marketing in 2016? Do you need professional content writing services? Find a Bloomtools consultant today to learn more about starting a blog to drive traffic to your corporate website and build engagement with leads.

Author:
Boaz Willinger
About: With over a decade of experience in franchising and business development, Boaz's passion is helping businesses bloom. Recognizing the need for online solutions that drive measurable results for small and medium sized businesses, Boaz launched Bloomtools Canada.
Connect via:
LinkedIn