Why You Should Start Optimizing For Voice Search ASAP
Posted by Bloomtools Canada on 13 April 2021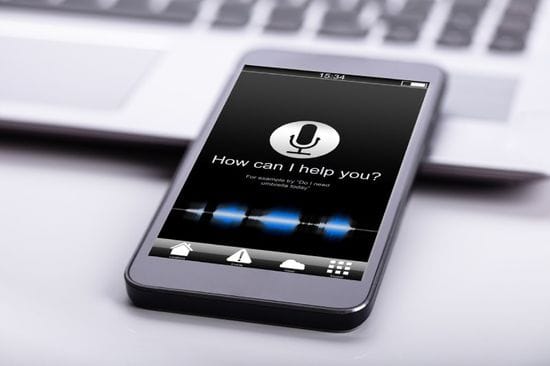 Did you know that the number of households predicted to own a smart speaker by 2022 is 55%? You're probably counting the number of people you know who already have a Google Home or an Alexa right now. As these devices become more popular, so does the regularity of voice searches. But what is voice search? Voice search simply refers to speaking your search questions to a smart device rather than typing them. As voice search slowly takes over in terms of the percentage of search queries made this way, we need to think about how to optimize for it in our businesses to make sure we are found online as easily as we are with typed searches.
Why We Need to be Concerned with Voice Search Optimization
Imagine you are in the car and need to call a colleague or check your messages. Now that laws against driving and speaking on your mobile device are very strict, it's not worth picking up your phone while driving and risking distraction. It is however extremely simple to tell your smartphone to call your colleague and remain hands free as you chat.
Another scenario could be that you're in your kitchen cooking; your hands are dirty and you can't remember the next step of your recipe. How easy is it to call out to your smart speaker to read the recipe to you? Very easy - and no messy fingers on your phone required!
Voice search technology has become much more advanced in recent years with products like Google Home, Amazon's Alexa, and Apple's Siri, and people are utilizing them more and more to get answers and check things off their to-do lists while at home, in the car, or on the go. It's already been proven that we'll continue seeing a rise in voice searches for years to come.
What Makes Voice Searches Different?
In order to understand why voice search optimization is important, we must first understand what makes voice searches different to the ones we used to write out on our devices. Since we usually need to use a "wake" call to get our phones or smart speakers to "listen" (such as saying "Ok Google") our searches tend to be longer and more conversational than they would be if we were typing. For example, whereas you may type a search for "chicken pot pie recipe" into Google on your phone or laptop, you would probably say something like "Ok Google, how can I make the best chicken pot pie recipe at home?" when speaking to a device.
Tips for Starting Your Voice Search Marketing Strategy
If you're wondering how to optimize content for voice search, the first step is to do your research. You'll need a good grasp of Search Engine Optimization (or SEO) and hopefully you've already been optimizing your website for typical search engine "typed searches."
Because most people are using voice searches to discover specific information, make sure your key business details, such as your address, phone number, and opening hours are readily available on your website (and your Google My Business listing!) in plain HTML. This way it's easier for a search engine like Google to pull the information up ASAP.
Due to the fact that voice searches are conversational, it's important to target and bid on long-tail keywords when creating digital ads. Think about the questions you get most often about your products and services and bid on those longer sentence structured keywords, as those are ones more likely to come up in voice searches. Bonus: Long-tail keywords are typically much cheaper and also have better click-through rates (CTRs) than shorter queries.
You can also include a Frequently Asked Questions (FAQ) section on your website. Having an FAQ on your product pages can make it easier for Google to link the questions your potential customers are asking using voice searches directly to your very relevant content, and help get the correct answers in the hands of this potential customer more quickly.
Bloomtools offers a range of stand-alone or monthly services to optimize your website for search engines and voice searches and help your business get noticed online. Learn more and talk to us about how we can help your business today!