What is the Bloomtools Toolbox and How Does It Work?
Posted by Bloomtools Canada on 13 August 2021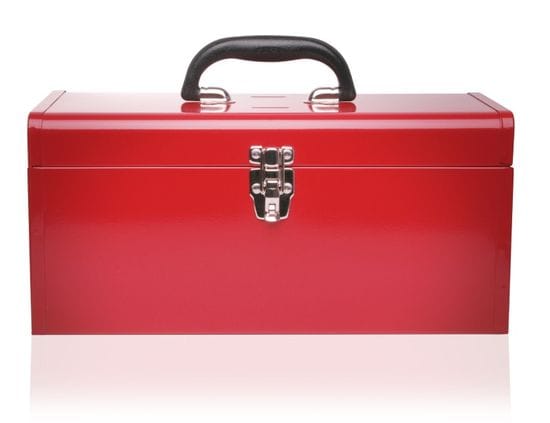 That's a great question! Apart from creating your beautiful, custom-designed website, Bloomtools offers a large array of website add-on tools to add extra functionality to the site. These marketing tools for small businesses can help your website function more smoothly, as well as help to increase that bottom line. Ensuring your online presence grows along with your business is crucial to developing a long-term online website strategy to get results today, and set you up for greater results in the future. Furthermore, all of these digital marketing tools are integrated into your Content Management System so you can easily update them anytime and manage your entire online presence in one place! We're going to take you through a few of our most popular eCommerce tools, Communication tools, and Interactive tools to give you a better idea of what you can achieve with the Bloomtools Toolbox.
eCommerce Tools in the Bloomtools Toolbox
If your business has grown in the last year and a half, you've likely seen a huge uptick in online sales. If you're just starting your business, an online presence with eCommerce capabilities is an absolute must. The world has gone more digital even more quickly over the past year and a half and the trend shows no sign of slowing down. The secured, e-commerce Shopping Cart is a perfect tool to help you sell your products and services online. The shopping cart is a user-friendly, fully-featured platform that can manage and configure your products, market them, and take payments online. Allow your customers to self-serve and ask questions when needed!
The Custom Form Creator is another great tool that allows other businesses to create their own forms to collect as much information from a website visitor as they need, most notably their email address. This then can be used to market back to their website visitors to promote sales or specials to then get repeat visits to the website and hopefully make some sales.
Communication Tools in the Bloomtools Toolbox
Communication with your customers and developing a personal relationship with each one through what you choose to share on your website will be the key to your success. While there are over a dozen communication tools in the Bloomtools Toolbox, we're just going to highlight a couple here.
The Blog Manager can help you manage your company's blog on your website, making it easier for potential customers to find and engage with your brand. Blogs are important in order to share useful information with your customers and potential customers while raising the profile of your brand and standing out as an expert in your industry. The Blog Manager allows you to easily upload and display blogs on your website while also allowing you to manage comments from users and promote each blog.
Client testimonials are the perfect way to showcase the incredible work you've done with real customers directly on your website. Most people are going to be more swayed with someone they view as a peer with no vested interest in a company telling them the product or service is great than the company telling them directly. The Testimonials Manager tool allows you to display credible and enticing client stories in a visually appealing way on your website and saves you from having a website developer create your testimonials for you.
Interactive Tools in the Bloomtools Toolbox
Giving customers ways to interact with your business as well as other customers is a great way to build brand loyalty. If people feel as though they are part of a larger community, they are more likely to feel connected to your brand. Building these communities can be an important piece to your success. The Membership Manager tool is perfect for everything from signups to renewals and makes the process super simple for your members. It also manages your membership database, sends invoices and receipts automatically, and can even be used for event registrations.
Podcasting has become an important way of distributing information and expertise to visitors on your website and getting people engaged in your offering. What's more, it offers a way to keep people coming back for more! The Podcasting tool can upload podcasts to your website for your customers to download and listen to, and also makes it simple to manage and display your podcasts professionally with built-in website design tools.
The Bloomtools Toolbox offers everything you need to create an amazing website filled with digital marketing tools and techniques behind the scenes that will keep customers coming back!
Learn more and talk to us about how we can help your business today.