Why Online Reviews Are Important And How to Get Them
Posted by Boaz Willinger on 13 August 2015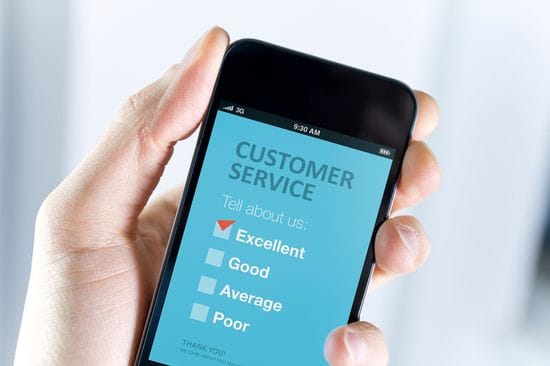 Existing customers want to share their experience with businesses (both good or bad!), and potential customers want to see what others have to say before trusting businesses with their money. In today's technology driven world, online reviews influence consumers more than ever and have become an essential part of the online shopping experience. In fact, many consumers will even use online reviews as a part of their research before making a large purchase such as an appliance, car or electronics.
Do Customers Actually Trust Online Reviews?
"Nearly 9 out of 10 consumers (88%) have read reviews to determine the quality of a local business"
"85% of consumers said they read up to 10 reviews"
"72% of consumers say that positive reviews make them trust a local business more"
"88% of consumers say they trust online reviews as much as personal recommendations"
Clearly, the majority of consumers rely on and trust online reviews, so it's important to use them to your business's adavantage. According to another study 50% of small business owners believe that online reviews are not important.
Online reviews and customer feedback are especially important to small, local businesses that rely on word-of-mouth marketing and referrals to draw in new business and leads (though larger ones can be affected, too!), so ensure your business is encouraging online reviews and responding to both positive and negative online reviews appropriately.
How to Build Your Business's Online Reviews
You want to generate online reviews without hounding down your clients. Make sure your review process is easily found by clients, and don't force them to fill out too much information.
A simple name, e-mail, star rating, and text box including a short note is more than enough information for someone to leave a review without getting discouraged by the time consuming process. This information also allows you to personally contact the customer to thank them for their positive review, or to handle any issues that arise quickly, and turn negative experiences into positive ones.
Also, if you don't have an option to review products on your site, consider asking customers to review you on Google, Facebook, Yelp, or other related sites.
One of the most important things to keep in mind is that in order to get reviews, you need to ask your customers to leave them. Most customers will not go out of their way to leave a review unless they have an usually good or bad experience that they're eager to share. Simply requesting that customers leave a review after they complete a transaction with you can go a long way to building up positive reviews for your business - not everyone will, but you'll plant the seed and have a much better chance of getting a review than if you didn't ask at all.
It can be as simple as adding a 'review us now' button to email receipts, or creating a small flyer to hand out after someone makes a purchase. Just make sure you don't go overboard with the requests. Once you ask, leave it up to the customer to decide what to do. If you hound them with more requests, it may taint what could have otherwise been a great experience.
How To Respond To Negative Reviews
Ideally, every business would prefer to have exclusively positive online reviews, but unfortunately, that isn't a realistic goal. In fact, companies that have too many positive online reviews can be seen as misleading by consumers who assume that they've removed any negative ones! The key to handling negative online reviews isn't to delete them. Instead, try responding to the reviewer and reaching out with a solution to their problem.
On social media, be sure to respond to the post with a polite response, and then send a direct message or private message to the customer to resolve the issue. Make sure you listen to their feedback, and do your best to resolve the issue as quickly and politely as possible (remember, you're representing your business). If the issue has been resolved and you feel your customer might be willing to change their online review, ask them politely to reconsider their original review.
Bloomtools Canada now allows client testimonials and shopping cart products to have ratings next to them, which can be displayed on Google. Contact your local Bloomtools consultant now to learn how to add a customer review page to your business's website.

Author:
Boaz Willinger
About: With over a decade of experience in franchising and business development, Boaz's passion is helping businesses bloom. Recognizing the need for online solutions that drive measurable results for small and medium sized businesses, Boaz launched Bloomtools Canada.
Connect via:
LinkedIn