Why You Need to Fire Your Website If It's Not Working For You
Posted by Paul Ackermann on 1 October 2015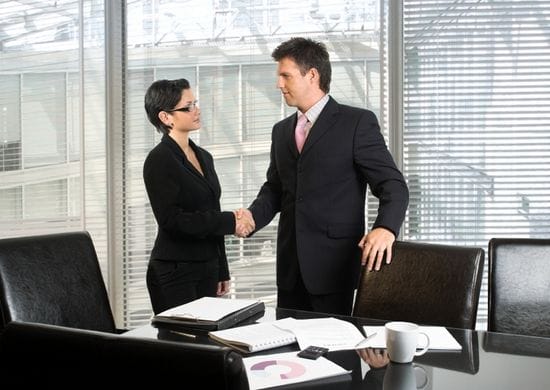 A while back, I learned about a strategy that's commonly used in sales management. The idea goes: You're better off having no breath, than bad breath, when it comes to representing your company.
I've seen the value in this strategy, time and time again. The idea is simple: having substandard representatives promoting your business is more damaging than having no representation at all.
There is no way around it: you need to get your business's message out there, but choosing the people who communicate that message on your behalf can be a high risk venture. Think about the damage someone who's misinformed, misguided and disillusioned could cause your company? How will your customers feel after they interact with that bad customer service rep?
You wouldn't stand for this kind of representation when it comes to your sales team. So why should you accept substandard representation when it comes to your website?
Critical Question: Is Your Website a Good or a Bad Salesperson?
Your website is your virtual salesperson.
It's representing you 24/7, across the internet, communicating at will with whoever visits. Is it providing fair representation of your business?
Is it clean cut, articulate, charming and persuasive to the average viewer? Will your website provide visitors with valuable information, and encourage them to stay longer, or make a purchase? Or is your website a problem employee who leaves a negative first impression and kills off future prospects?
Evaluating Your Website's Job Performance
Here's a few things to consider when deciding if your website is holding up its end of the bargain:
1. Does your website have a good sales pitch?
When somebody visits your website, is the information on your website fresh and relevant, or stale and outdated? Whether the visitor is an existing customer or new prospect, can they find what they're looking for quickly and easily?
Does your website provide value to visitors, either with an immediate transaction, the answers they're looking for, or an opportunity to request additional information? Time is too precious of a commodity to waste it trying to coax a website to give up information.
A customer who isn't getting what they want will simply leave and find a business that offers what they want, taking with them an opportunity for your business to capture a sale.
2. Does your website welcome visitors and make a good first impression?
Is your website's design clean, modern and attractive? Good salespeople are dressed for the occasion. Your website design should be the same. If it's cluttered, boxy or difficult to navigate, customers won't give you a chance to get past the first impression.
Keep in mind, website design standards change. Website capabilities have expanded and new growth opportunities should be explored. What worked for you 5 years ago may no longer be the height of technology. For example, does your site have a mobile version, which is a necessity, in this day and age?
Never settle for a website that's just "there," or that you're hoping that customers won't visit your website should be something you're proud of! Moreover, it should be one of your top sales and lead generators.
Web design and structure are not only important to human visitors, they're also critical to search engines' ability to understand what you have to offer and whether you can deliver what search users are looking for.
3. Does your website represent your brand accurately?
Your branding is an essential part of your marketing strategy online and off. Are you making sure visitors feel comfortable on your website? Does it match the rest of your branding and marketing initiatives? Does it convey the message that your business can deliver what it promises? Your website should build up confidence that you have the answers visitors are looking for.
Does your website further build your credibility, or erode trust with every visit? The Internet is a highly dynamic environment that's being tapped into more and more every day. Users are looking to the web to provide information about businesses. Customers use websites, social media, reviews, and blogs comments to guide purchases. Make sure you're putting your best foot forward with an accurate and well-designed website that you're proud to have representing you.
When a visitor checks out your website, you want them to feel at ease, pleased, and motivated to take the next step with you. If they're being greeted by a message that's confusing or outdated, it's probably leaving the stench of bad breath in the air. If this sounds like your website, it's time to fire that employee!
Learn about a better alternative with Bloomtools! We build fresh, modern websites that draw in traffic, leads and new sales, and breathe fresh life into your website and digital marketing.

Author:
Paul Ackermann
About: Paul spent many years as a solutions specialist in office technology, helping clients move their focus from the bottom line (eg operating costs) to the top (eg higher productivity, more revenues). With an eye on that top line but now focusing on the online was a natural transition. Paul is now a marketing solutions specialist helping you grow your business with Bloomtools Canada in Windsor.