4 Reasons Your Website Needs Mobile Optimization
Posted by Boaz Willinger on 13 April 2016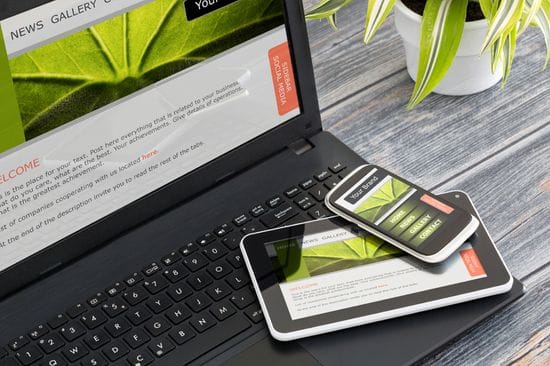 The online world is going mobile.
With a colossal shift towards handheld and portable devices, mobile traffic has already begun to overtake desktop traffic. (As of 2014, mobile traffic officially outpaced desktop traffic).
Google's algorithm update in April 2015 - an event webmasters and developers coined 'Mobilegeddon' - solidified a new mobile regime. The update gave priority to websites that displayed well on smartphones or mobile devices, kicking sites that aren't mobile optimized to the back of search queues.
In other words, if your site is mobile optimized, your business has a much better chance to appear higher in search rankings on mobile devices. The stats behind the 'Mobilegeddon' update are fascinating, and all lead to the same conclusion: without a mobile website, you're losing a ton of traffic and potential business.
Here Are a Few Mobile Stats to Consider:
Searchmetrics recorded an immediate loss of 0.21 positions in rankings for websites not optimized for mobile.
Content markers BrightEdge, who've tracked upwards of 20,000 URLs since the update, reported a 21% decline of non-mobile friendly websites appearing in the first three pages of search results.
And perhaps the most telling: search agency s360 A/S found sites that were mobile optimized generated 32% more organic mobile traffic than non-mobile friendly sites.
The obvious conclusion: mobile optimization is imperative for a successful website. The improved user experience and ability to rank high in search results are only a couple of reasons why your site needs to be mobile optimized. With the way internet usage is trending, if your site isn't mobile friendly, you have no chance of showing up in first page results.
Why is a Mobile Optimized Website so Essential?
Mobile Users Are a Different Beast.
Besides being on-the-go as opposed to stationary on a desktop, a mobile user's modus operandi is different than a desktop user. They want their information in quick, easy-to-read bursts.
How does this knowledge help your business, or justify creating a dedicated mobile website?
Potential customers using their smartphone or tablet are more inclined to make an impulse purchase, and studies have shown mobile customers spend more per purchase than desktop shoppers.
If your mobile website is fast, easy to navigate, and makes the path to purchase intuitive, you'll capitalize on a lot more extra sales for your business.
Mobile Optimized Sites Have Better Conversion Rates.
Websites built solely with desktop aesthetics in mind perform much worse when it comes to converting visitors into buyers via mobile. One of the most important elements to conversion, calls to action (CTAs), are typically difficult to read, forcing users to resize pages to access links their sausage-fingers can't tap accurately. Remember how mobile users prefer fast bites of information? Mobile shoppers simply won't invest time to navigate a poorly designed page.
With mobile optimization in mind, your CTAs should be clear and instinctual, giving trigger-happy buyers an easy way to make a purchase. An engaging mobile experience can generate heaps of conversions and new customers.
A functional and reliable mobile optimized site also reduces bounce rates, as users will be more engaged with a smartly designed, intuitive website, keeping customers on your page longer.
Mobile Users Use Multiple Screens.
While mobile users are more susceptible to impulse buying on a portable device, 90% of people use multiple devices to accomplish their goal.
So even if you're generating strong traffic on your desktop site, it's almost guaranteed users will check out your site on a mobile device at some point before a transaction. If your site isn't mobile friendly, that's where you may lose potential customers - they'll either want to buy direct from mobile, or learn more about your business.
Without the ability to handle a user's proclivity for screen switching, you'll lose sales.
Social Media is Linked to Mobile.
You already know how popular social media is. Your business likely employs some sort of social media marketing strategy to generate leads.
Considering 91% of mobile internet usage involves social activities, social media services are clearly skewed to mobile rather than desktop.
See where we're going here? If customers discover your business through a clever social media campaign or advertising, they'll likely be on their mobile device. That'll lead them to your mobile site, and it'd be a real shame if they landed on a site not optimized for portable devices. The customer won't be bothered to switch screens to see your business in all its desktop glory, and will vanish.
An unresponsive mobile site will waste advertising dollars you spent on social media campaigns and marketing labors.
How to Mobile Optimize Your Website
When you're creating your mobile friendly website, review your business goals, current desktop website traffic, and your budget to determine a strategy that fits what you're ultimately trying to accomplish.
If you aren't sure where to start with mobile optimization, grab a smartphone and open your company website. Keep these questions in mind while figuring out your mobile strategy:
Mobile Optimization Checklist
Can you navigate the page without pinching or resizing the screen?
Is the landing page pleasing to the eye?
Is the navigation easy to find and use?
Is the content easy to read? (Size 13 font or larger is recommended.)
Are key selling points clear in your content?
Is your CTA prominent?
Does your site load in three seconds or less? (Mobile users won't wait for long load times.)
Is the user experience pleasing? Will it keep visitors on the page long enough to deliver your message?
Being able to view your website on a mobile device isn't enough anymore; it must be optimized for mobile viewing to maximize conversions and sales.

Does your site need to be mobile optimized? Bloomtools can help you determine why your website isn't working for you and what you can do to get more leads and sales. Contact us for a free website assessment, and learn how to make your website mobile friendly.

Author:
Boaz Willinger
About: With over a decade of experience in franchising and business development, Boaz's passion is helping businesses bloom. Recognizing the need for online solutions that drive measurable results for small and medium sized businesses, Boaz launched Bloomtools Canada.
Connect via:
LinkedIn