Does Your 'About' Page Say What You're Really About?
Posted by Boaz Willinger on 24 March 2015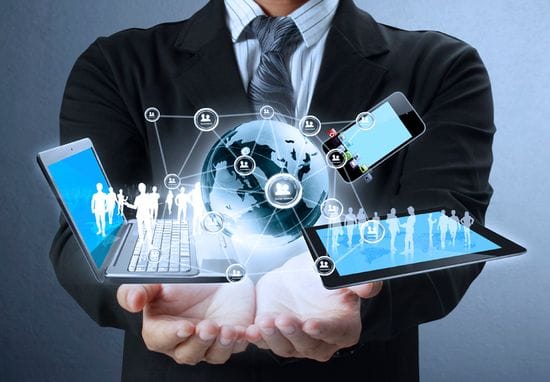 Between creating compelling product descriptions and service pages, you might be forgetting one of the most important and heavily viewed pages on your company website: your About page! Putting a little effort into explaining who you are and what your business stands for can go a long way towards building brand credibility and drawing in new customers.
If you take a step back and break down all the page views on your website, you'll probably see that your About page is one of the most visited pages on your company website. (If you have a web analytics tool such as Google Analytics, check it out!)
It's time to give your About page a little TLC and the attention it deserves.
Avoid Committing These 'About' Page Errors
Most businesses make the same mistakes when it comes to crafting their about page. We've listed common mistakes that businesses make, so you can avoid them the next time you write an About page for your business.
Error #1: You Haven't Included All Your Contact Information
All methods of contacting your business should be available on your About page. Most businesses include an email address and/or contact form, but what if your customers want to connect with you through a different platform?
Provide your customers with your physical address, phone number and store hours. When adding your address to your website it's important your address is identical to the way it appears on Google My Business. This allows Google algorithms to match up your website and location correctly. As an added bonus, if you do this, Google will show your address in the sidebar when people search for your business. Including links to your active social media profiles is also a good idea.
Error #2: You Didn't Explain What Your Business Does
Your About page should be a simple way for people who are unfamiliar with your business and products or services to understand what you do. Explain clearly what your business does and your philosophy. If you have them, media pieces, PRs, and customer testimonials can also be included to boost the credibility of your business.
Error #3: You Aren't Thinking About Your Customers
Once you've highlighted what your business is about, spend a little time focusing on why a customer would want to begin a relationship with your business. Share the benefits of doing business with your company.
Put yourself in the shoes of your visitors. What would you want to know about a brand you were researching? Most likely, you'd want to know how their products or services will benefit you and what makes them different than others in the industry. Make sure to explain how customers can benefit from doing business with you, rather than raving about how great your products are (although, we're sure they're outstanding).
Error #4: Your Page Lacks Warmth or Interest
Your About page is an opportunity to speak candidly with your customers about your business. Share positive stories about your team and existing clients. But be honest; obviously embellished stories won't do you any favours.
This kind of content encourages customers explore the rest of your website, and gives your brand an identity that is humanized and relatable.
If you need help crafting the perfect About page for your business, Bloomtools offers intuitive tools to help you create an engaging 'About' page. Contact your local Bloomtools Consultant to learn how you can make the switch to the Bloomtools platform today!

Author:
Boaz Willinger
About: With over a decade of experience in franchising and business development, Boaz's passion is helping businesses bloom. Recognizing the need for online solutions that drive measurable results for small and medium sized businesses, Boaz launched Bloomtools Canada.
Connect via:
LinkedIn