Pros and Cons of Using TikTok To Market Your Small Business
Posted by Magali Rousseau on 11 February 2022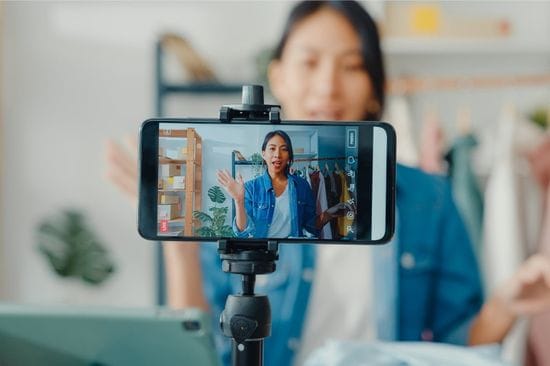 Everybody's talking about it, yet to many it remains shrouded in mystery. TikTok took off during the pandemic and hasn't stopped growing since, and like most social media, it can be a valuable addition to a marketing arsenal: but is it really worth it for a small business? Here are some TikTok pros and cons for business.
TikTok Pros: The Potential for Authenticity
One of the great draws of TikTok over the past couple of years has been the platform's ability to encourage authentic, zany antics that keep users scrolling through its countless short videos. Using TikTok for business can help your brand solidify its image in a natural, accessible way that could appeal to viewers differently than traditional advertising.
TikTok Cons: Creating Good Content Takes Time
As it's a video-based platform, TikTok content can require significantly more effort to produce than more traditional content on platforms such as Instagram or Facebook. Even if you're not producing the kind of trendy, transition-filled content that goes viral and requires precise editing and a plethora of takes to get each shot perfectly, creating even a short video takes time and effort to script, edit and post consistently.
TikTok Pros and Cons: A New Platform = New Opportunity and New Risks
As Neil Patel explains, one of the many benefits of TikTok is its relative novelty compared to the other major social media platforms, as this may make it easier to gain a following than on more established apps. This, combined with the over one billion active users on TikTok – that's almost 1/7th of the planet – makes it fertile ground for garnering attention and buzz, for the person with the right content. That being said, hitting your stride in content, tone and topic can be a challenge for creators who are just starting out, a problem often exacerbated by…
TikTok Cons: The Algorithm
If you've spent any amount of time in the world of Youtube and social media creation, or even just consuming the content it produces, you've probably heard the word evoked with revulsion, irritation, and even awe: the algorithm. TikTok's algorithm is no different, and it has the ability to hold content hostage or project it to virality depending on a number of factors, which at their most basic are views, shares, likes and video completion. Once you publish your TikTok, a whole slew of processes take place behind the scene as your video is shoved not into the spotlight, but into an arena where videos compete for attention. Check out this article to learn more about the algorithm, as well as how some of the biggest creators find ways to use it to their advantage.
TikTok Pros: You Don't Need to Break the Bank
While TikTok offers paid advertising, business accounts are free, and you're able to set and control your activity and your budget. What's more, if your content is able to ride the algorithm, TikTok tends to massively reward it with exponential exposure, including featuring it on the For You Page (which is similar to Instagram's Explore page). Combined with effective use of hashtags and TikTok's suite of creative tools, it's possible to generate immense exposure on a very small budget.
Using TikTok has the potential to be a boon to your business if you use it strategically and take into account these TikTok pros and cons. However, the best social media presence in the world doesn't matter if it doesn't lead your customers anywhere. A custom website will provide a central hub for all your business activities and allow your business to grow online.
Contact us today to find out how a Bloomtools website can help consolidate and grow your online business.