How Your Website Design Turns Visitors Into Leads
Posted by Boaz Willinger on 18 February 2016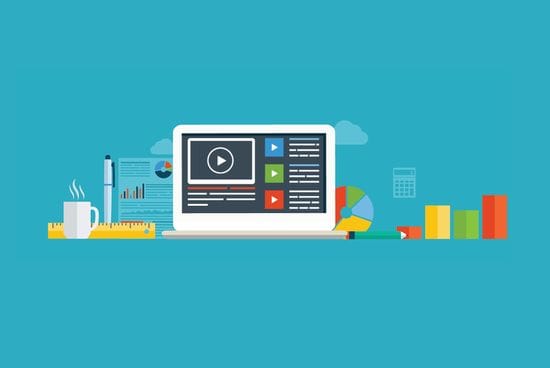 Your website development is done and your new website design is fabulous! You love the clean, fresh look. You have beautiful images and great copy describing your services and products. It's optimized for search as well as for mobile. Your social media sites are directing visitors to it.
The website leads will flow in like crazy now, right?
Wait a second not necessarily. Your traffic is climbing, but you still don't have a lot of new website leads. The phone should be ringing and your inbox should be full. So what's going on?
Can website lurkers become website leads?
They're lurking. They're researching. They're sizing you up. Whatever they're not taking action and that has to change. Right now, that leap from lurking to purchasing is just a bit too far. You need to insert a few baby steps in between.
Try a little user engagement to warm them up and entice your readers to take a few steps closer. Add some incentives to get them out of lurking mode and onto your contact list so you can send them email offers. Here's how:
Get website leads by offering free stuff
Your website design already includes a 'Contact Us' form. But why should anyone fill it in? Create valuable freebies that visitors can download or sign up for in exchange for completing a form with their contact information. Free stuff could be anything, like:
A free demo of your product
A handy checklist
Royalty free images
A template to help them organize (like a personal finance tracker)
A white paper with a teaser title (e.g.: How I generated 300 leads in a month)
These downloads are known as gated content. That means visitors must go through the gate of giving you something to get the freebie. The most important thing to remember is that gated content must be valuable enough to get your target audience to give up their email address. In marketing lingo, this is how you move anonymous visitors from the top of the sales funnel (awareness) into the middle of the sales funnel (consideration). Not sure how to start creating gated content? An experienced content developer has specialized knowledge about how to create valuable content your visitors want. Consider a
content writing service
as an investment in lead generation.
During website development, make forms easy to fill out
Convinced? Great now you're adding some terrific, free content and developing forms for visitors to complete. A word of warning: Have you ever wanted something online, only to spend the next 10 minutes being asked for what seems like every detail about your personal life? Chances are you clicked away from the form after about three questions.
Keep your forms short and simple. A name and email address should be all it takes for website visitors to sign up or get your download. Leave it till later to find out more about them. Just in case, make sure you put multiple forms on several different landing pages to give your visitors more than one chance. They might read a different page that convinces them to take action, but don't want to navigate back to the form.
Become a thought leader; start a blog!
One of the best ways to boost user engagement is by writing regularly about topics your visitors want to learn more about. Not sure what to blog about? Think about your most frequently asked questions. What news or innovations are happening in your industry? Ask staff members what problems they commonly solve for clients. You'll discover lots of topics that interest your visitors to keep them on your website.
Your subscribe button will help build your contact list and give readers the convenience of receiving blog updates in their inbox. Include a call to action in your blog posts and make it easy for readers to navigate to other web pages relevant to your topic. Make sure you add social media "Share" buttons for even more user engagement and exposure. Once you start blogging, don't forget to set up a regular schedule and reply to all comments.
Do you need help getting more website leads? Is your website design up for a makeover? Do you need professional website content writing? Find a Bloomtools Canada franchise near you to learn more about user engagement, lead generation and effective website design.

Author:
Boaz Willinger
About: With over a decade of experience in franchising and business development, Boaz's passion is helping businesses bloom. Recognizing the need for online solutions that drive measurable results for small and medium sized businesses, Boaz launched Bloomtools Canada.
Connect via:
LinkedIn