The Importance Of Colours On Your Website
Posted by Boaz Willinger on 9 October 2015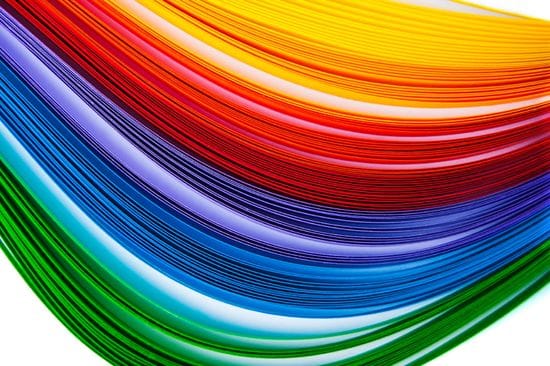 Just like the colours of rooms in our homes or offices, website colours evoke emotions and feelings. Your website colours schemes should reflect what your business does, who your target audience is, and what emotions you want your customers to feel and associate with your brand.
Below we briefly explain the importance of colours on your website and what they mean.
Colours And Meanings On Websites: Warm Website Colours
Warm website colour schemes include red, orange, and yellow.
Red on a website usually signifies something of high importance, but it's often associated with danger, passion or excitement. We suggest not using red on your website unless something is incorrect, for example, if your client is filling out a form and missed an important area.
Orange, on the other hand, is energetic, healthy, and friendly; however, orange is often seen as young or immature, so unless your business involves children or it's an important colour to your brand, avoid using this colour too often.
Yellow is also energetic and happy, but unfortunately yellow is sometimes hard to see on screens. It's a very bright colour, which can be hard on your customer's eyes. Yellow, like red, is used to signify importance (think a yellow highlighter), so we suggest using is sparingly and only in small sections.
Colours And Meanings On Websites: Cool Website Colours
Cool website colour schemes involve green, blue, and purple, which are common website colours, for good reason.
Green represents wealth and nature, so businesses involved with finance, like banks and loan companies, or food stores that want to emphasize health and nutrition, almost always incorporate green into their websites.
Blue evokes calm and trustworthy feelings and is extremely easy on the eyes, which is why popular social media sites like Facebook and Twitter choose blue for most sections of their websites and branding. It's also associated with professionalism and reliability.
Purple represents wealth and luxury, but also creativity and spirituality, so it can be used for many different types of business. That being said, purple can sometimes looks harsh and intimidating, so be sure to find the perfect shade to represent your business.
Colours And Meanings On Websites: Neutral Website Colours
The final website colour schemes involve neutral colours. Neutral colours are often used in the background of websites while warm and cool colours are the focus, but they still mean different things.
Black represents things like modernity, trendiness, and sophistication. While fashion designers may claim this or that colour is the 'new black,' it's unlikely black will ever go out of style on your website. Making text on your website black is a classic, easy to read choice you can't go wrong with. Just beware of inverted site that use black as the main page colour, and light coloured text. This is hard on visitors' eyes.
Grey is often associated with a high level of neutrality and professionalism. It's a very non-intimidating colour. However, it can also seem boring or bland, so be sure to select other, brighter accent colours to complement a grey website.
White is associated with cleanliness, so hospitals, dental offices, and businesses of similar nature often use white as a primary colour for their website and branding. However, white space is a must on most websites in any industry. It inspires a fresh, modern feeling that makes customers think your business is cutting-edge and innovative.
Brown reflects warmth and comfortable and is highly associated with trades such as carpentry or construction.
Designing a website for your business isn't easy, but Bloomtools can help you get it done the right way. Contact Bloomtools Canada today to learn more about the importance of colours, specifically website colours, and how we can help you create the best website for your brand.

Author:
Boaz Willinger
About: With over a decade of experience in franchising and business development, Boaz's passion is helping businesses bloom. Recognizing the need for online solutions that drive measurable results for small and medium sized businesses, Boaz launched Bloomtools Canada.
Connect via:
LinkedIn