What is SEO?
Posted by Bloomtools Canada on 23 August 2022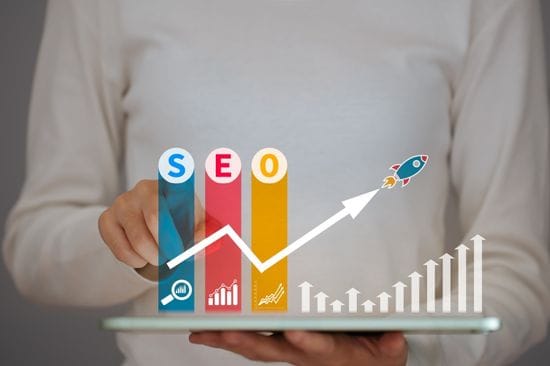 Whenever this term is mentioned, others speak highly of its value and return on investment. What exactly is Search engine optimization? In this post, the Bloomtools team breaks down the allusive term so you can not only understand but also invest and benefit from its value.
Search engine optimization refers to online activities to increase your website's traffic and encourage search engines to display your website via organic and free tactics. This includes implementing website updates to encourage free, natural and editorial search results.
There are four types of SEO: On page SEO, Off-page SEO, Technical SEO, and Local SEO.
On-page SEO: Also known as on-site SEO, this form of search engine optimization includes activities that you can implement on specific pages of your website to encourage natural search results. This includes adding keywords, optimizing images, implementing internal links and ensuring that each web page includes high-quality content.
Off-page SEO: Referred to as off-site SEO, this form of search engine optimization describes any activities that you implement, outside of your webpage to encourage natural search results. This includes but is not limited to, broken link building, brand mentions, PR distribution, online banners or ads and competitor research.
Technical SEO: Technical search engine optimization refers to any updates that you perform on the back end of your website to encourage natural search results. This includes implementing Schema markups, improving site load time, identifying crawl errors and optimizing your site for mobile.
Local SEO: Local SEO describes any location-specific search engine optimizations that you implement for your website. This includes any tactics used to encourage organic search results for a specific location. Some of these tactics include encouraging google reviews, adding local keywords to your website, and utilizing your Google My Business page.
Bloomtools offers a range of stand-alone or monthly services to optimize your website for search engines and help your business get found online. Our websites come with built-in search engine optimization modules that are easy for you to manage no matter your skill level.
At Bloomtools Canada, our mission is to revolutionize the web presence of Canadian SMBs by developing a lead-generating website and providing expert digital marketing strategies that produce measurable results.
We have honed our skills by building a team of experts to leverage not just web design and development but SEO, content writing, paid advertising and alternate digital marketing streams to place your website on Google and help your customers find you. Contact us today to find out more!